Shorts
Refine your results
SHOW
Show:

Press enter to collapse or expand the menu. For navigating with in Filter options, press tab. To select Filter options, press enter.

Clear All

Filter

Done

0

Products

Add filter

Reset filters
Product List
{ "451210315" : { "34 Regular": [ "Black", "British Tan", "Navy", "Stone", "Tan" ], "40 Regular": [ "Black", "British Tan", "Navy", "Stone", "Tan" ], "32 Regular": [ "Black", "British Tan", "Navy", "Stone", "Tan" ], "30 Regular": [ "British Tan", "Stone" ], "36 Regular": [ "Black", "British Tan", "Navy", "Stone", "Tan" ], "35 Regular": [ "Black", "British Tan", "Navy", "Stone", "Tan" ], "33 Regular": [ "Black", "British Tan", "Navy", "Stone", "Tan" ], "42 Regular": [ "Black", "British Tan", "Navy", "Stone", "Tan" ], "38 Regular": [ "Black", "British Tan", "Navy", "Stone", "Tan" ] } }

{ "id" : "451210315", "productName" : "Traveler Performance Pleat Front Traditional Fit Comfort Waist Shorts", "productItem" : "216K", "productDescription" : "These Traveler Performance Collection shorts are stain and wrinkle-resistant for a long-lasting crisp and neat look. Fabric whisks away moisture keeping you cool and dry. Pleated front. Traditional Fit. 100% polyester. Machine wash. Imported.", "promoDescription" : "", "productUrl" : "http://www.circleoftrusttherapy.com/p/traveler-performance-pleat-front-traditional-fit-comfort-waist-shorts", "productImageUrl" : "https://images.josbank.com/is/image/JosBank/216K_75_TRAVELER_NAVY_MAIN?$browse_thumbnail$", "productImageFullSize" : "https://images.josbank.com/is/image/JosBank/216K_75_TRAVELER_NAVY_MAIN?$browse_thumbnail$", "price" : "$39.00", "regPrice" : "", "salePrice" : "", "label": "none", "category" : "Pants", "subcategory": "All Pants", "stock": 1, "dimension53" : "No" }

{ "451044715" : { "34 Regular": [ "Dusty Blue", "Khaki", "Navy", "Stone" ], "40 Regular": [ "Black", "Blue Print", "Dusty Blue", "Dusty Red", "Khaki", "Navy", "Stone", "White" ], "32 Regular": [ "Dusty Blue", "Dusty Red", "Khaki", "Navy", "Stone" ], "30 Regular": [ "Black", "Blue Print", "Dusty Blue", "Dusty Red", "Khaki", "Navy", "Stone" ], "36 Regular": [ "Black", "Dusty Blue", "Dusty Red", "Khaki", "Navy", "Stone" ], "35 Regular": [ "Dusty Blue", "Khaki", "Stone" ], "33 Regular": [ "Dusty Blue", "Dusty Red", "Khaki", "Navy", "Stone" ], "42 Regular": [ "Black", "Blue Print", "Dusty Blue", "Dusty Red", "Khaki", "Navy", "Stone", "White" ], "38 Regular": [ "Black", "Blue Print", "Dusty Blue", "Dusty Red", "Khaki", "Navy", "Stone" ] } }

{ "id" : "451044715", "productName" : "Traveler Collection Tailored Fit Twill Shorts", "productItem" : "20TP", "productDescription" : "Tailored from the softest cotton twill, these fine shorts are stain and wrinkle-resistant for a long-lasting crisp and neat look. Fabric whisks away moisture keeping you cool and dry. 9-inch inseam. 100% cotton. Machine wash. Imported.", "promoDescription" : "Exceptional Value!", "productUrl" : "http://www.circleoftrusttherapy.com/p/traveler-collection-tailored-fit-twill-shorts", "productImageUrl" : "https://images.josbank.com/is/image/JosBank/20TP_13_TRAVELER_STONE_MAIN?$browse_thumbnail$", "productImageFullSize" : "https://images.josbank.com/is/image/JosBank/20TP_13_TRAVELER_STONE_MAIN?$browse_thumbnail$", "price" : "$24.99", "regPrice" : "", "salePrice" : "", "label": "none", "category" : "Pants", "subcategory": "All Pants", "stock": 1, "dimension53" : "No" }

{ "451210317" : { "34 Regular": [ "Black", "British Tan", "Navy", "Stone", "Tan" ], "40 Regular": [ "Black", "British Tan", "Navy", "Stone", "Tan" ], "32 Regular": [ "Black", "British Tan", "Navy", "Stone", "Tan" ], "30 Regular": [ "Black", "British Tan", "Navy", "Stone", "Tan" ], "36 Regular": [ "Black", "British Tan", "Navy", "Stone", "Tan" ], "35 Regular": [ "Black", "British Tan", "Navy", "Stone", "Tan" ], "33 Regular": [ "Black", "British Tan", "Navy", "Stone", "Tan" ], "42 Regular": [ "Black", "British Tan", "Navy", "Stone", "Tan" ], "38 Regular": [ "Black", "British Tan", "Navy", "Stone", "Tan" ] } }

{ "id" : "451210317", "productName" : "Traveler Performance Flat Front Tailored Fit Comfort Waist Shorts", "productItem" : "216Z", "productDescription" : "Easy care and easy wear, our Traveler Collection shorts are idea for packing and casual wear on-the-go. Flat front, Tailored Fit. 100% polyester. Imported. Machine wash.", "promoDescription" : "", "productUrl" : "http://www.circleoftrusttherapy.com/p/traveler-performance-flat-front-tailored-fit-comfort-waist-shorts", "productImageUrl" : "https://images.josbank.com/is/image/JosBank/216Z_75_TRAVELER_NAVY_MAIN?$browse_thumbnail$", "productImageFullSize" : "https://images.josbank.com/is/image/JosBank/216Z_75_TRAVELER_NAVY_MAIN?$browse_thumbnail$", "price" : "$39.00", "regPrice" : "", "salePrice" : "", "label": "none", "category" : "Pants", "subcategory": "All Pants", "stock": 1, "dimension53" : "No" }

{ "451044717" : { "34 Regular": [ "Black", "Dusty Blue", "Dusty Red", "Khaki", "Navy", "Stone", "White" ], "40 Regular": [ "Black", "Dusty Blue", "Dusty Red", "Navy", "White" ], "32 Regular": [ "Black", "Dusty Blue", "Dusty Red", "Navy" ], "30 Regular": [ "Black", "Dusty Blue", "Dusty Red", "Khaki", "Navy", "Stone", "White" ], "36 Regular": [ "Black", "Dusty Blue", "Dusty Red", "Navy", "Stone", "White" ], "35 Regular": [ "Black", "Dusty Blue", "Dusty Red", "Navy", "White" ], "33 Regular": [ "Black", "Dusty Blue", "Dusty Red", "Khaki", "Navy", "Stone", "White" ], "42 Regular": [ "Black", "Dusty Blue", "Dusty Red", "Navy", "White" ], "38 Regular": [ "Black", "Dusty Blue", "Dusty Red", "Navy", "White" ] } }

{ "id" : "451044717", "productName" : "Traveler Collection Traditional Fit Pleated Front Twill Shorts", "productItem" : "20TT", "productDescription" : "These shorts are woven in super soft cotton twill with a wrinkle-resistant quality that keeps them looking great all weekend long. Whisks away moisture keeping you cool and dry. 9-inch inseam. 100% cotton. Machine washable. Imported.", "promoDescription" : "Exceptional Value!", "productUrl" : "http://www.circleoftrusttherapy.com/p/traveler-collection-traditional-fit-pleated-front-twill-shorts", "productImageUrl" : "https://images.josbank.com/is/image/JosBank/20TT_13_TRAVELER_STONE_MAIN?$browse_thumbnail$", "productImageFullSize" : "https://images.josbank.com/is/image/JosBank/20TT_13_TRAVELER_STONE_MAIN?$browse_thumbnail$", "price" : "$24.99", "regPrice" : "", "salePrice" : "", "label": "none", "category" : "Pants", "subcategory": "All Pants", "stock": 1, "dimension53" : "No" }

{ "451206727" : { "34 Regular": [ "Brown", "Oatmeal", "White" ], "40 Regular": [ "Brown", "Oatmeal", "White" ], "32 Regular": [ "Brown", "Oatmeal", "White" ], "30 Regular": [ "Brown", "Oatmeal", "White" ], "36 Regular": [ "Brown", "Oatmeal", "White" ], "35 Regular": [ "Brown", "Oatmeal", "White" ], "33 Regular": [ "Brown", "Oatmeal", "White" ], "42 Regular": [ "Brown", "Oatmeal", "White" ], "38 Regular": [ "Brown", "Oatmeal", "White" ] } }

{ "id" : "451206727", "productName" : "Reserve Collection Traditional Fit Linen Flat Front Shorts", "productItem" : "215U", "productDescription" : "A go-to favorite for the warmer weather ahead, these linen shorts feature a smooth flat front and finely stitched details throughout. 100% linen. Dry clean only. Imported.", "promoDescription" : "", "productUrl" : "http://www.circleoftrusttherapy.com/p/reserve-collection-traditional-fit-linen-flat-front-shorts", "productImageUrl" : "https://images.josbank.com/is/image/JosBank/215U_10_JOS_A_BANK_RESERVE_WHITE_MAIN?$browse_thumbnail$", "productImageFullSize" : "https://images.josbank.com/is/image/JosBank/215U_10_JOS_A_BANK_RESERVE_WHITE_MAIN?$browse_thumbnail$", "price" : "$49.00", "regPrice" : "", "salePrice" : "", "label": "none", "category" : "Pants", "subcategory": "All Pants", "stock": 1, "dimension53" : "No" }

{ "451498392" : { "34 Regular": [ "Navy", "Tan" ], "40 Regular": [ "Navy", "Tan" ], "32 Regular": [ "Navy", "Tan" ], "30 Regular": [ "Navy", "Tan" ], "36 Regular": [ "Navy", "Tan" ], "35 Regular": [ "Navy", "Tan" ], "33 Regular": [ "Navy", "Tan" ], "42 Regular": [ "Navy", "Tan" ], "38 Regular": [ "Navy", "Tan" ] } }

{ "id" : "451498392", "productName" : "Reserve Collection Tailored Fit Flat Front Shorts", "productItem" : "21MU", "productDescription" : "Stylishly casual, these cotton blend shorts from the Reserve Collection have a soft and silky feel with a superior, flattering drape. Traditional Fit. Flat front. Front slash, back welt pockets. 51% tencel lyocell, 49% cotton. Machine washable. Imported.", "promoDescription" : "", "productUrl" : "http://www.circleoftrusttherapy.com/p/reserve-collection-traditional-fit-flat-front-shorts", "productImageUrl" : "https://images.josbank.com/is/image/JosBank/21MU_75_JOS_A_BANK_RESERVE_NAVY_MAIN?$browse_thumbnail$", "productImageFullSize" : "https://images.josbank.com/is/image/JosBank/21MU_75_JOS_A_BANK_RESERVE_NAVY_MAIN?$browse_thumbnail$", "price" : "$49.00", "regPrice" : "", "salePrice" : "", "label": "none", "category" : "Pants", "subcategory": "All Pants", "stock": 1, "dimension53" : "No" }

{ "451498394" : { "34 Regular": [ "British Tan", "Dark Blue", "Green", "Red", "Stone" ], "40 Regular": [ "British Tan", "Dark Blue", "Green", "Red", "Stone" ], "32 Regular": [ "British Tan", "Dark Blue", "Green", "Red", "Stone" ], "30 Regular": [ "British Tan", "Dark Blue", "Green", "Red", "Stone" ], "36 Regular": [ "British Tan", "Dark Blue", "Green", "Red", "Stone" ], "35 Regular": [ "British Tan", "Dark Blue", "Green", "Red", "Stone" ], "33 Regular": [ "British Tan", "Dark Blue", "Green", "Red", "Stone" ], "42 Regular": [ "Dark Blue", "Green", "Red", "Stone" ], "38 Regular": [ "British Tan", "Dark Blue", "Green", "Red", "Stone" ] } }

{ "id" : "451498394", "productName" : "1905 Collection Tailored Fit Flat Front Shorts", "productItem" : "21MY", "productDescription" : "These classic warm-weather basics have a touch of stretch for comfort and an ideal fit. Smooth, flat-front. Zip fly. Belt loops. Back pockets with buttons. 97% cotton, 3% elastane. Machine washable. Imported.", "promoDescription" : "", "productUrl" : "http://www.circleoftrusttherapy.com/p/1905-collection-tailored-fit-flat-front-shorts-21MY", "productImageUrl" : "https://images.josbank.com/is/image/JosBank/21MY_19_1905_BRITISH_TAN_MAIN?$browse_thumbnail$", "productImageFullSize" : "https://images.josbank.com/is/image/JosBank/21MY_19_1905_BRITISH_TAN_MAIN?$browse_thumbnail$", "price" : "$39.00", "regPrice" : "", "salePrice" : "", "label": "none", "category" : "Pants", "subcategory": "All Pants", "stock": 1, "dimension53" : "No" }

{ "451196657" : { "40 Regular": [ "British Tan", "Light Blue", "Navy", "Stone" ], "30 Regular": ["Navy"], "36 Regular": ["Light Blue"], "42 Regular": [ "British Tan", "Light Blue", "Navy", "Stone" ], "38 Regular": [ "British Tan", "Light Blue", "Navy", "Stone" ] } }

{ "id" : "451196657", "productName" : "1905 Collection Tailored Fit Flat Front Twill Shorts", "productItem" : "215R", "productDescription" : "A casual classic. These thick cotton twill shorts feature smooth simple lines throughout and quality reinforced stitching. Flat front. Tailored fit. Solid pattern. 100% cotton. Machine washable. Imported.", "promoDescription" : "Exceptional Value!", "productUrl" : "http://www.circleoftrusttherapy.com/p/1905-collection-tailored-fit-flat-front-twill-shorts", "productImageUrl" : "https://images.josbank.com/is/image/JosBank/215R_75_1905_NAVY_MAIN?$browse_thumbnail$", "productImageFullSize" : "https://images.josbank.com/is/image/JosBank/215R_75_1905_NAVY_MAIN?$browse_thumbnail$", "price" : "$24.99", "regPrice" : "", "salePrice" : "", "label": "none", "category" : "Pants", "subcategory": "All Pants", "stock": 1, "dimension53" : "No" }

{ "451551734" : { "34 Regular": ["British Tan"], "40 Regular": ["British Tan"], "32 Regular": ["British Tan"], "30 Regular": ["British Tan"], "36 Regular": ["British Tan"], "35 Regular": ["British Tan"], "33 Regular": ["British Tan"], "42 Regular": ["British Tan"], "38 Regular": ["British Tan"] } }

{ "id" : "451551734", "productName" : "1905 Collection Tailored Fit Flat Front Cargo Shorts", "productItem" : "21X9", "productDescription" : "In a heavyweight cotton, these classic cargo shorts have built-in spandex for a comfortable fit and the right amount of give. Smooth, flat-front. Zip fly. Belt loops. Flap pockets with buttons. Reinforced waistband in contrasting fabric. 98% cotton, 2% spandex. Machine washable. Imported.", "promoDescription" : "", "productUrl" : "http://www.circleoftrusttherapy.com/p/1905-collection-tailored-fit-flat-front-cargo-shorts", "productImageUrl" : "https://images.josbank.com/is/image/JosBank/21X9_19_1905_BRITISH_TAN_MAIN?$browse_thumbnail$", "productImageFullSize" : "https://images.josbank.com/is/image/JosBank/21X9_19_1905_BRITISH_TAN_MAIN?$browse_thumbnail$", "price" : "$39.00", "regPrice" : "", "salePrice" : "", "label": "none", "category" : "Pants", "subcategory": "All Pants", "stock": 1, "dimension53" : "No" }

{ "451551732" : { "34 Regular": [ "British Tan", "Grey" ], "40 Regular": [ "British Tan", "Grey" ], "32 Regular": [ "British Tan", "Grey" ], "30 Regular": [ "British Tan", "Grey" ], "36 Regular": [ "British Tan", "Grey" ], "35 Regular": [ "British Tan", "Grey" ], "33 Regular": [ "British Tan", "Grey" ], "38 Regular": [ "British Tan", "Grey" ] } }

{ "id" : "451551732", "productName" : "Traveler Collection Tailored Fit Flat Front Shorts", "productItem" : "21W9", "productDescription" : "Get out and get active in these stylish shorts from the Traveler Collection. Stain resistance makes them easy care and wear. Smooth, flat front. Zip fly. Belt loops. Two back pockets, one open and one with zipper. 100% polyester. Machine washable. Imported.", "promoDescription" : "", "productUrl" : "http://www.circleoftrusttherapy.com/p/traveler-collection-tailored-fit-flat-front-shorts-21W9", "productImageUrl" : "https://images.josbank.com/is/image/JosBank/21W9_19_TRAVELER_BRITISH_TAN_MAIN?$browse_thumbnail$", "productImageFullSize" : "https://images.josbank.com/is/image/JosBank/21W9_19_TRAVELER_BRITISH_TAN_MAIN?$browse_thumbnail$", "price" : "$39.00", "regPrice" : "", "salePrice" : "", "label": "none", "category" : "Pants", "subcategory": "All Pants", "stock": 1, "dimension53" : "No" }

{ "451057471" : { "40 Regular": [ "Blue", "Navy", "Pink" ], "30 Regular": [ "Blue", "Pink" ], "36 Regular": ["Blue"], "42 Regular": [ "Blue", "Navy" ], "38 Regular": [ "Blue", "Pink" ] } }

{ "id" : "451057471", "productName" : "1905 Collection Tailored Fit Oxford Shorts", "productItem" : "20U9", "productDescription" : "In a fine cotton Oxford fabric, these shorts have a smooth plain front and trim tailored fit. 100% Cotton. Machine washable. Imported.", "promoDescription" : "", "productUrl" : "http://www.circleoftrusttherapy.com/p/1905-collection-tailored-fit-oxford-shorts", "productImageUrl" : "https://images.josbank.com/is/image/JosBank/20U9_70_1905_BLUE_MAIN?$browse_thumbnail$", "productImageFullSize" : "https://images.josbank.com/is/image/JosBank/20U9_70_1905_BLUE_MAIN?$browse_thumbnail$", "price" : "$39.00", "regPrice" : "", "salePrice" : "", "label": "none", "category" : "Pants", "subcategory": "All Pants", "stock": 1, "dimension53" : "No" }

{ "451551736" : { "34 Regular": ["Black"], "40 Regular": ["Black"], "32 Regular": ["Black"], "30 Regular": ["Black"], "36 Regular": ["Black"], "35 Regular": ["Black"], "33 Regular": ["Black"], "42 Regular": ["Black"], "38 Regular": ["Black"] } }

{ "id" : "451551736", "productName" : "Travel Tech Tailored Fit Flat Front Shorts", "productItem" : "21XE", "productDescription" : "In a smooth, soft linen, these shorts are ideal for warm-weather activities. Flat front. Zip fly. Two back pockets. 100% linen. Machine washable. Imported.", "promoDescription" : "", "productUrl" : "http://www.circleoftrusttherapy.com/p/travel-tech-tailored-fit-flat-front-shorts", "productImageUrl" : "https://images.josbank.com/is/image/JosBank/21XE_01_TRAVELTECH_BLACK_MAIN?$browse_thumbnail$", "productImageFullSize" : "https://images.josbank.com/is/image/JosBank/21XE_01_TRAVELTECH_BLACK_MAIN?$browse_thumbnail$", "price" : "$49.00", "regPrice" : "", "salePrice" : "", "label": "none", "category" : "Pants", "subcategory": "All Pants", "stock": 1, "dimension53" : "No" }
Related Products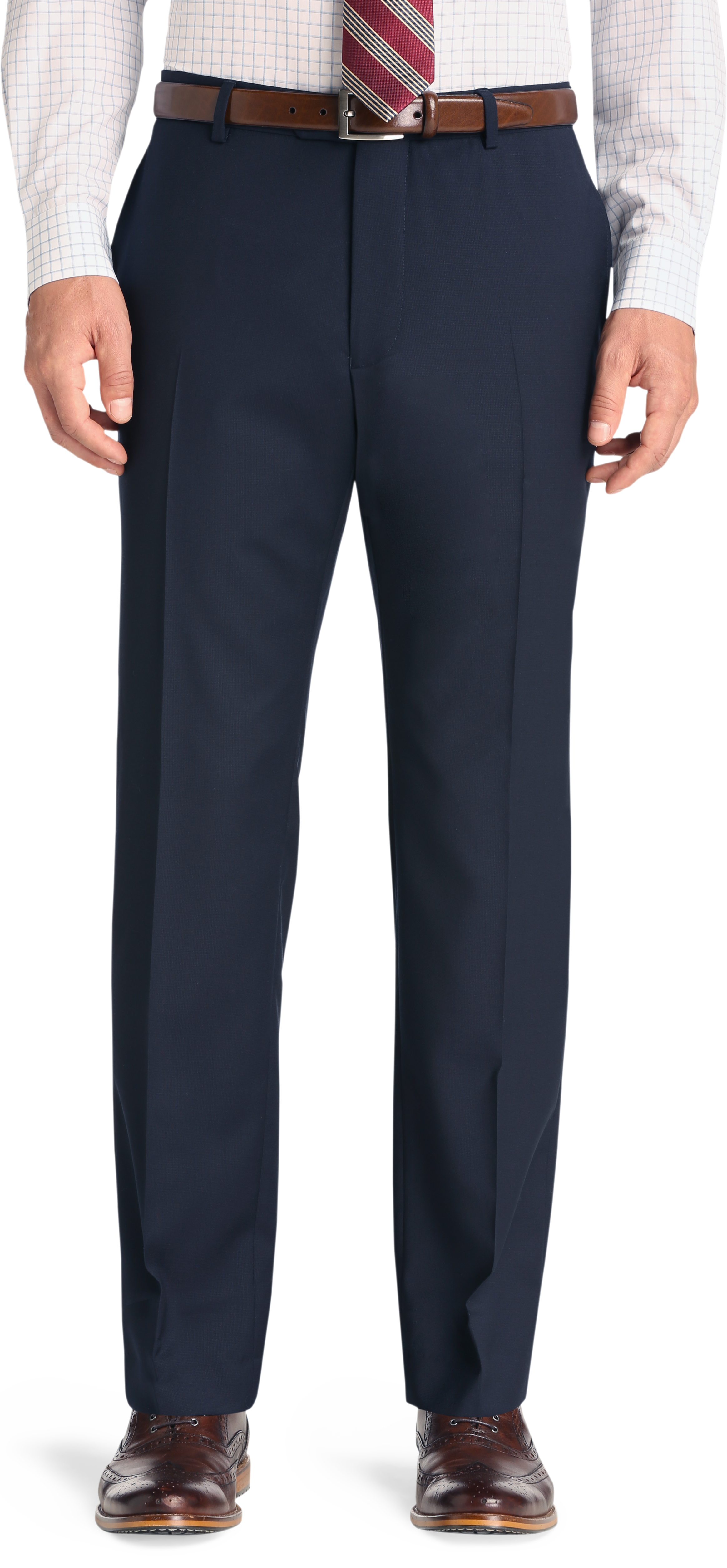 Description:
These fine wool 1905 suit separates slacks feature a flattering slim fit. Plain front. Lined to the knee. Unhemmed. 100% wool. Dry clean only. Imported. Matching Jacket: #3EYG Matching Vest: #3EZP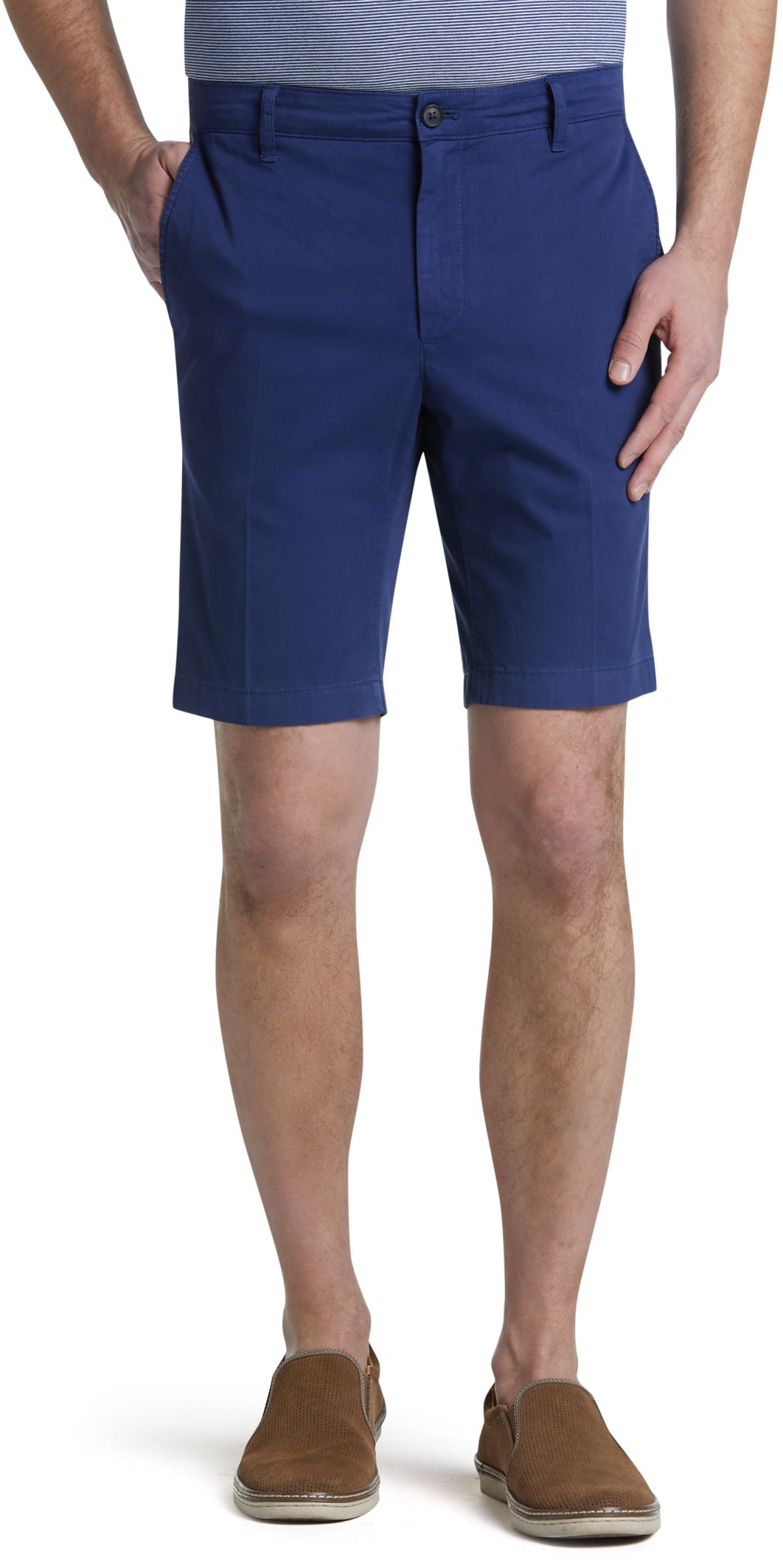 Description:
These classic warm-weather basics have a touch of stretch for comfort and an ideal fit. Smooth, flat-front. Zip fly. Belt loops. Back pockets with buttons. 97% cotton, 3% elastane. Machine washable. Imported.
Description:
These suit separates slacks from the 1905 collection feature vintage details with a modern approach. Tailored Fit. Flat-front slacks lined to the knee. Unfinished hem for tailoring. Textured solid pattern. 98% wool, 2% spandex. Dry clean. Imported. Matching Jacket: #343Z ...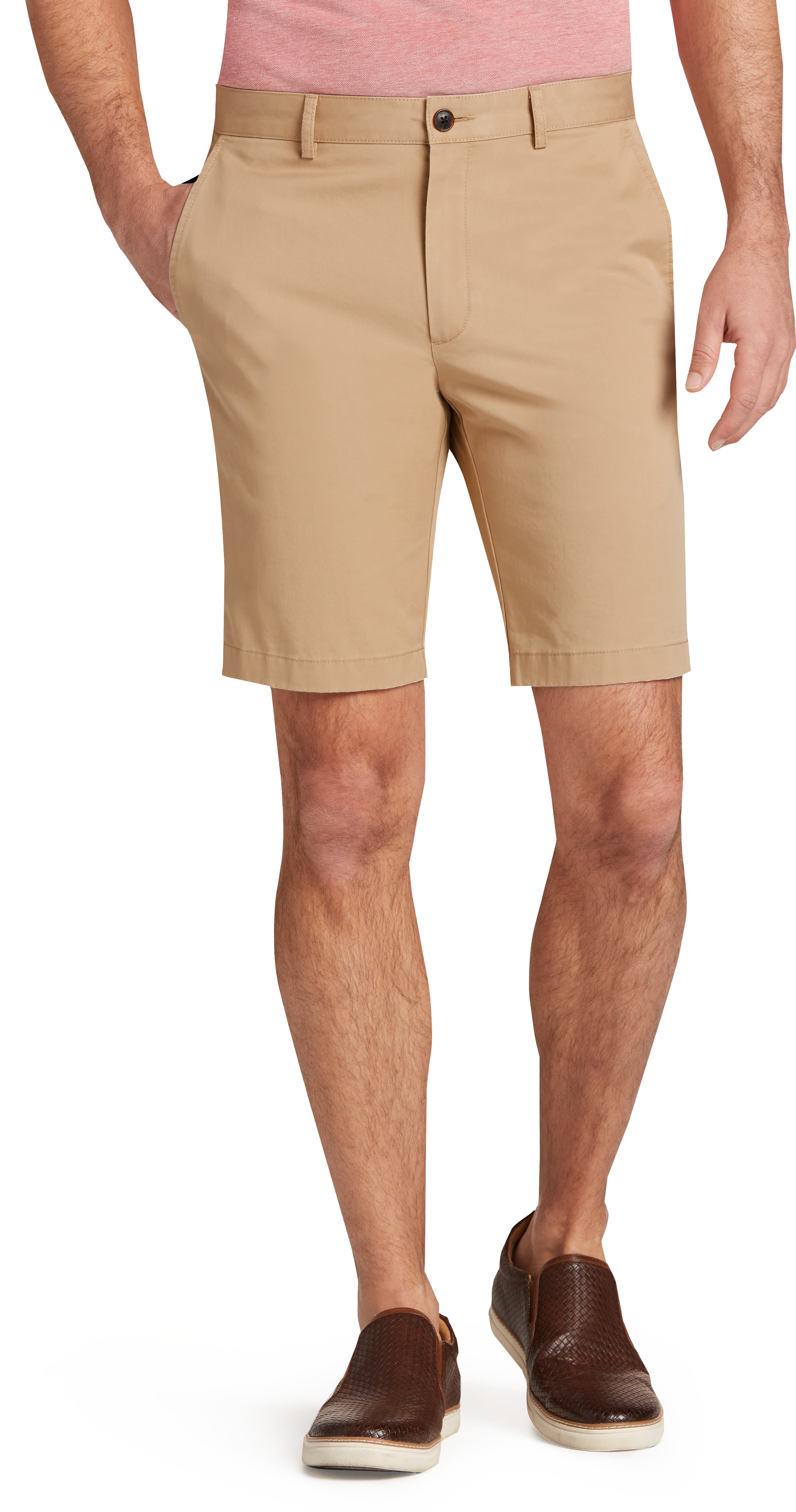 Description:
A casual classic. These thick cotton twill shorts feature smooth simple lines throughout and quality reinforced stitching. Flat front. Tailored fit. Solid pattern. 100% cotton. Machine washable. Imported.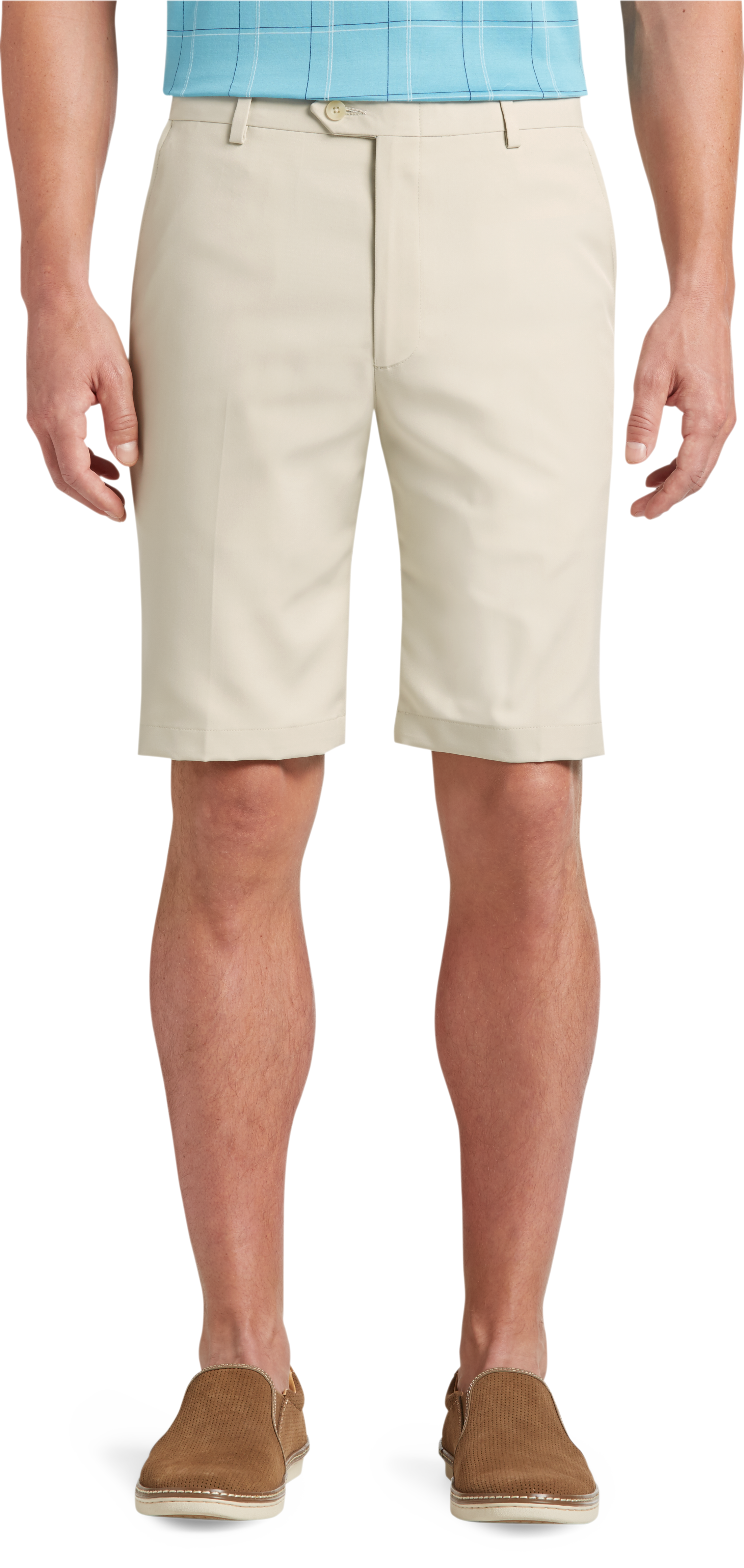 Description:
Comfortable slider waist adds up to 3". Water and stain resistant. Gripper waistband tohold shirt securley. 100% polyester. Machine washable, and tumble dry. Imported.