Loafers & Slip-Ons
Refine your results
SHOW
Show:

Press enter to collapse or expand the menu. For navigating with in Filter options, press tab. To select Filter options, press enter.

Clear All

Filter

Done

0

Products

Add filter

Reset filters
Product List
{ "451226390" : { "11 D Width": ["Tan"], "11.5 D Width": [ "Black", "Tan" ], "8.5 D Width": [ "Black", "Tan" ], "9.5 D Width": [ "Black", "Tan" ], "13 D Width": [ "Black", "Tan" ], "12 D Width": [ "Black", "Tan" ], "10.5 D Width": [ "Black", "Tan" ], "8 D Width": [ "Black", "Tan" ], "10 D Width": [ "Black", "Tan" ], "9 D Width": [ "Black", "Tan" ] } }

{ "id" : "451226390", "productName" : "Johnston & Murphy McGuffey Woven Slip-On Loafers", "productItem" : "410L", "productDescription" : "Lightweight, with an athletic comfort construction, these loafers are a perfect choice for all-day wear. Woven uppers. Leather skeletal linings. Padded sheepskin and fabric-covered footbed. Lightly padded collar. Contrast leather heel accent. Rubber outsole. Genuine leather uppers. Spot clean. Imported.", "promoDescription" : "", "productUrl" : "http://www.circleoftrusttherapy.com/p/johnston-murphy-mcguffey-woven-slip-on-loafers", "productImageUrl" : "https://images.josbank.com/is/image/JosBank/410L_16_JOHNSTON_MURPHY_TAN_MAIN?$browse_thumbnail$", "productImageFullSize" : "https://images.josbank.com/is/image/JosBank/410L_16_JOHNSTON_MURPHY_TAN_MAIN?$browse_thumbnail$", "price" : "$139.00", "regPrice" : "", "salePrice" : "", "label": "none", "category" : "Shoes", "subcategory": "Johnston & Murphy", "stock": 1, "dimension53" : "No" }

{ "451260698" : { "11 D Width": [ "Black", "Woodbury" ], "11.5 D Width": [ "Black", "Woodbury" ], "8.5 D Width": [ "Black", "Woodbury" ], "9.5 D Width": [ "Black", "Woodbury" ], "13 D Width": [ "Black", "Woodbury" ], "12 D Width": [ "Black", "Woodbury" ], "10.5 D Width": [ "Black", "Woodbury" ], "8 D Width": [ "Black", "Woodbury" ], "10 D Width": [ "Black", "Woodbury" ], "9 D Width": [ "Black", "Woodbury" ] } }

{ "id" : "451260698", "productName" : "Cole Haan Pinch Friday Penny Loafers", "productItem" : "414Y", "productDescription" : "A classic favorite for dress-casual wear. These Cole Haan penny loafers feature hand sewn pinch moccasin construction. Partially leather lined. Veneered rubber unit outsole with textured forefoot for traction and comfort. Spot clean. Imported.", "promoDescription" : "", "productUrl" : "http://www.circleoftrusttherapy.com/p/cole-haan-pinch-friday-penny-loafers", "productImageUrl" : "https://images.josbank.com/is/image/JosBank/414Y_16_COLE_HAAN_WOODBURY_MAIN?$browse_thumbnail$", "productImageFullSize" : "https://images.josbank.com/is/image/JosBank/414Y_16_COLE_HAAN_WOODBURY_MAIN?$browse_thumbnail$", "price" : "$130.00", "regPrice" : "", "salePrice" : "", "label": "none", "category" : "Shoes", "subcategory": "Cole Haan", "stock": 1, "dimension53" : "No" }

{ "451226389" : { "11 D Width": ["Grey"], "11.5 D Width": [ "Grey", "Navy" ], "8.5 D Width": [ "Grey", "Navy" ], "9.5 D Width": ["Navy"], "13 D Width": ["Navy"], "12 D Width": [ "Grey", "Navy" ], "10.5 D Width": [ "Grey", "Navy" ], "8 D Width": [ "Grey", "Navy" ], "10 D Width": [ "Grey", "Navy" ], "9 D Width": ["Navy"] } }

{ "id" : "451226389", "productName" : "Johnston & Murphy McGuffey Slip-On Loafers", "productItem" : "410K", "productDescription" : "Lightweight, with an athletic comfort construction, these loafers are a perfect choice for all-day wear. Perforated uppers. Leather skeletal linings. Padded sheepskin and fabric-covered footbed. Lightly padded collar. Contrast leather heel accent. Rubber outsole. Genuine leather uppers. Spot clean. Imported.", "promoDescription" : "", "productUrl" : "http://www.circleoftrusttherapy.com/p/johnston-murphy-mcguffey-slip-on-loafers", "productImageUrl" : "https://images.josbank.com/is/image/JosBank/410K_75_JOHNSTON_MURPHY_NAVY_MAIN?$browse_thumbnail$", "productImageFullSize" : "https://images.josbank.com/is/image/JosBank/410K_75_JOHNSTON_MURPHY_NAVY_MAIN?$browse_thumbnail$", "price" : "$125.00", "regPrice" : "", "salePrice" : "", "label": "none", "category" : "Shoes", "subcategory": "Johnston & Murphy", "stock": 1, "dimension53" : "No" }

{ "450014115" : { "8.5 D Width": ["Tan"], "9.5 D Width": ["Tan"], "13 D Width": ["Tan"], "12 D Width": ["Tan"], "10.5 D Width": ["Tan"], "8 D Width": ["Tan"], "10 D Width": ["Tan"], "9 D Width": ["Tan"] } }

{ "id" : "450014115", "productName" : "Joseph Abboud Clarence Penny Loafers", "productItem" : "4HF1", "productDescription" : "These Joseph Abboud penny loafers feature smooth, polished fine Italian leather uppers. Leather linings and cushioned footbed. Full rubber outsoles for long lasting comfort. 100% leather. Spot clean. Imported.", "promoDescription" : "", "productUrl" : "http://www.circleoftrusttherapy.com/p/joseph-abboud-clarence-penny-loafers-4HF1", "productImageUrl" : "https://images.josbank.com/is/image/JosBank/4HF1_16_JOSEPH_ABBOUD_TAN_NEW_MAIN?$browse_thumbnail$", "productImageFullSize" : "https://images.josbank.com/is/image/JosBank/4HF1_16_JOSEPH_ABBOUD_TAN_NEW_MAIN?$browse_thumbnail$", "price" : "$129.00", "regPrice" : "", "salePrice" : "", "label": "none", "category" : "Shoes", "subcategory": "Joseph Abboud", "stock": 1, "dimension53" : "No" }

{ "451552755" : { "11 D Width": ["Black"], "8.5 D Width": ["Black"], "9.5 D Width": ["Black"], "13 D Width": ["Black"], "12 D Width": ["Black"], "10.5 D Width": ["Black"], "10 D Width": ["Black"], "9 D Width": ["Black"] } }

{ "id" : "451552755", "productName" : "Joseph Abboud Victor Penny Drivers", "productItem" : "41T4", "productDescription" : "Made from fine pebbled leather, these classic penny drivers by Joseph Abboud are a smart casual-wear choice. Crafted with a moc toe, braided horse bit, and contrast stitched details, these casual shoes are easy to slip on and off with a flexible, durable rubber sole. 8mm density cushion with arch support in the calfskin footbed. Soft leather lining. Spot clean. Imported.", "promoDescription" : "", "productUrl" : "http://www.circleoftrusttherapy.com/p/joseph-abboud-victor-penny-drivers", "productImageUrl" : "https://images.josbank.com/is/image/JosBank/41T4_01_JOSEPH_ABBOUD_HERITAGE_BLACK_MAIN?$browse_thumbnail$", "productImageFullSize" : "https://images.josbank.com/is/image/JosBank/41T4_01_JOSEPH_ABBOUD_HERITAGE_BLACK_MAIN?$browse_thumbnail$", "price" : "$119.00", "regPrice" : "", "salePrice" : "", "label": "none", "category" : "Shoes", "subcategory": "Joseph Abboud", "stock": 1, "dimension53" : "No" }

{ "451555126" : { "13 EEE Width": ["Chestnut"], "11 D Width": [ "Charcoal", "Chestnut", "Espresso" ], "13 D Width": ["Espresso"], "12 D Width": [ "Charcoal", "Espresso" ], "9 EEE Width": ["Espresso"], "11 EEE Width": ["Espresso"], "10 EEE Width": [ "Charcoal", "Chestnut", "Espresso" ], "12 EEE Width": [ "Charcoal", "Espresso" ], "10 D Width": [ "Chestnut", "Espresso" ], "9 D Width": ["Espresso"] } }

{ "id" : "451555126", "productName" : "UGG Ascot Suede Slippers", "productItem" : "41N7", "productDescription" : "When it's time to relax slip into these soft suede slippers from UGG that feature the signature UGG pure wool lining. Pretreated to repel moisture and stains. 17mm UGG pure lining. Foam cushioned insole. 2 inch shaft height. Molded rubber outsole for both indoor and outdoor wear. Suede upper. Spot clean. Imported.", "promoDescription" : "", "productUrl" : "http://www.circleoftrusttherapy.com/p/ugg-ascot-suede-slippers", "productImageUrl" : "https://images.josbank.com/is/image/JosBank/41N7_06_UGG_CHARCOAL_MAIN?$browse_thumbnail$", "productImageFullSize" : "https://images.josbank.com/is/image/JosBank/41N7_06_UGG_CHARCOAL_MAIN?$browse_thumbnail$", "price" : "$110.00", "regPrice" : "", "salePrice" : "", "label": "none", "category" : "Shoes", "subcategory": "UGG", "stock": 1, "dimension53" : "No" }

{ "451078804" : { "11 D Width": ["Tan"], "11.5 D Width": ["Tan"], "8.5 D Width": ["Tan"], "9.5 D Width": ["Tan"], "13 D Width": ["Tan"], "10.5 D Width": ["Tan"], "10 D Width": ["Tan"], "9 D Width": ["Tan"] } }

{ "id" : "451078804", "productName" : "Johnston & Murphy McGuffey Full-Grain Leather Loafers", "productItem" : "40ML", "productDescription" : "Casual and stylish, these fine loafers have full-grain oiled leather uppers and a comfortable memory foam footbed. Strobel construction. Sheepskin and fabric linings. Removable, molded EVA comfort footbed with memory foam. Rubber outsole with EVA midsole. Imported.", "promoDescription" : "", "productUrl" : "http://www.circleoftrusttherapy.com/p/johnston-murphy-mcguffey-full-grain-leather-loafers", "productImageUrl" : "https://images.josbank.com/is/image/JosBank/40ML_16_JOHNSTON_MURPHY_TAN_MAIN?$browse_thumbnail$", "productImageFullSize" : "https://images.josbank.com/is/image/JosBank/40ML_16_JOHNSTON_MURPHY_TAN_MAIN?$browse_thumbnail$", "price" : "$125.00", "regPrice" : "", "salePrice" : "", "label": "none", "category" : "Shoes", "subcategory": "Johnston & Murphy", "stock": 1, "dimension53" : "No" }

{ "451501773" : { "11 D Width": [ "Black", "Choc Suede" ], "11.5 D Width": [ "Choc Suede", "Coffee" ], "8.5 D Width": ["Choc Suede"], "9.5 D Width": [ "Black", "Choc Suede" ], "13 D Width": [ "Black", "Choc Suede" ], "14 D Width": [ "Black", "Coffee" ], "10.5 D Width": [ "Black", "Coffee" ], "8 D Width": [ "Black", "Coffee" ], "10 D Width": [ "Black", "Choc Suede", "Coffee" ], "9 D Width": ["Coffee"] } }

{ "id" : "451501773", "productName" : "Allen Edmonds Nomad Penny Loafers", "productItem" : "41HP", "productDescription" : "The classic penny loafer wears well with both casual and dressier looks. Pair these slip-ons with your dress casual wear for a winning look. Fully leather lined. LightForm™ insole. Speed welt construction. Leather sole. Genuine leather upper. Spot clean. Made in USA.\nMatching Belts: #88KP - Black, Brown", "promoDescription" : "", "productUrl" : "http://www.circleoftrusttherapy.com/p/allen-edmonds-nomad-penny-loafers", "productImageUrl" : "https://images.josbank.com/is/image/JosBank/41HP_01_ALLEN_EDMONDS_BLACK_MAIN?$browse_thumbnail$", "productImageFullSize" : "https://images.josbank.com/is/image/JosBank/41HP_01_ALLEN_EDMONDS_BLACK_MAIN?$browse_thumbnail$", "price" : "$375.00", "regPrice" : "", "salePrice" : "", "label": "none", "category" : "Shoes", "subcategory": "Allen Edmonds", "stock": 1, "dimension53" : "No" }

{ "450014116" : { "11 D Width": ["Black"], "8.5 D Width": ["Black"], "9.5 D Width": ["Black"], "13 D Width": ["Black"], "12 D Width": ["Black"], "10.5 D Width": ["Black"], "8 D Width": ["Black"], "10 D Width": ["Black"], "9 D Width": ["Black"] } }

{ "id" : "450014116", "productName" : "Joseph Abboud Penny Loafers", "productItem" : "4HF2", "productDescription" : "These classic penny loafers in fine Italian leather by Joseph Abboud feature genuine leather uppers with leather linings and cushioned footbeds with full rubber outsoles for long lasting comfort. 100% leather. Spot clean. Imported.", "promoDescription" : "", "productUrl" : "http://www.circleoftrusttherapy.com/p/joseph-abboud-penny-loafers-4HF2", "productImageUrl" : "https://images.josbank.com/is/image/JosBank/4HF2_01_JOSEPH_ABBOUD_BLACK_NEW_MAIN?$browse_thumbnail$", "productImageFullSize" : "https://images.josbank.com/is/image/JosBank/4HF2_01_JOSEPH_ABBOUD_BLACK_NEW_MAIN?$browse_thumbnail$", "price" : "$129.00", "regPrice" : "", "salePrice" : "", "label": "none", "category" : "Shoes", "subcategory": "Joseph Abboud", "stock": 1, "dimension53" : "No" }

{ "451143994" : { "11 D Width": ["Black"], "11.5 D Width": ["Black"], "9.5 D Width": ["Black"], "13 D Width": ["Black"], "8 D Width": ["Black"] } }

{ "id" : "451143994", "productName" : "Johnston & Murphy Tabor Loafers", "productItem" : "40X5", "productDescription" : "These moc-toe loafers by Johnston & Murphy are both comfortable and stylish with a highly polished upper, padded ankle, and gored, slip-on design. Bonwelt construction. Leather and textile moisture wicking linings. Leather covered footbed. Genuine leather upper. Spot clean. Rubber outsole. Imported.", "promoDescription" : "", "productUrl" : "http://www.circleoftrusttherapy.com/p/johnston-murphy-tabor-loafers", "productImageUrl" : "https://images.josbank.com/is/image/JosBank/40X5_01_JOHNSTON_MURPHY_BLACK_MAIN?$browse_thumbnail$", "productImageFullSize" : "https://images.josbank.com/is/image/JosBank/40X5_01_JOHNSTON_MURPHY_BLACK_MAIN?$browse_thumbnail$", "price" : "$135.00", "regPrice" : "", "salePrice" : "", "label": "none", "category" : "Shoes", "subcategory": "Johnston & Murphy", "stock": 1, "dimension53" : "No" }

{ "451552754" : { "11 D Width": ["Antique Tan"], "8.5 D Width": ["Antique Tan"], "9.5 D Width": ["Antique Tan"], "13 D Width": ["Antique Tan"], "12 D Width": ["Antique Tan"], "10.5 D Width": ["Antique Tan"], "10 D Width": ["Antique Tan"], "9 D Width": ["Antique Tan"] } }

{ "id" : "451552754", "productName" : "Joseph Abboud Leonardo Bit Loafer", "productItem" : "41RR", "productDescription" : "Buttery soft in gently pebbled leather, the Leonardo by Joseph Abboud is a supremely comfortable and stylish loafer. These business casual drivers feature a classic horse bit and moc toe with a flexible, durable rubber sole. 8mm density cushion with arch support in the genuine calfskin footbed. Soft leather lining. Spot clean. Imported.", "promoDescription" : "", "productUrl" : "http://www.circleoftrusttherapy.com/p/joseph-abboud-leonardo-bit-loafer", "productImageUrl" : "https://images.josbank.com/is/image/JosBank/41RR_19_JOSEPH_ABBOUD_HERITAGE_ANTIQUE_TAN_MAIN?$browse_thumbnail$", "productImageFullSize" : "https://images.josbank.com/is/image/JosBank/41RR_19_JOSEPH_ABBOUD_HERITAGE_ANTIQUE_TAN_MAIN?$browse_thumbnail$", "price" : "$119.00", "regPrice" : "", "salePrice" : "", "label": "none", "category" : "Shoes", "subcategory": "Joseph Abboud", "stock": 1, "dimension53" : "No" }

{ "451501771" : { "11.5 D Width": [ "Black", "Choc Suede", "Coffee" ], "14 D Width": ["Black"], "10.5 EEE Width": ["Coffee"], "10.5 D Width": [ "Choc Suede", "Coffee" ], "10 EEE Width": ["Coffee"], "10 D Width": [ "Black", "Choc Suede" ], "8 D Width": ["Coffee"], "9.5 EEE Width": ["Black"], "11 D Width": [ "Black", "Choc Suede", "Coffee" ], "8.5 D Width": [ "Choc Suede", "Coffee" ], "9.5 D Width": ["Black"], "12 D Width": [ "Black", "Choc Suede", "Coffee" ], "13 D Width": [ "Black", "Choc Suede" ], "11 EEE Width": ["Black"], "12 EEE Width": [ "Black", "Coffee" ], "9 D Width": ["Coffee"] } }

{ "id" : "451501771", "productName" : "Allen Edmonds Mercer Street Penny Loafers", "productItem" : "41HM", "productDescription" : "The classic penny loafer wears well with both casual and dressier looks. Pair these slip-ons with your dress casual wear for a winning look. Fully leather lined. ShockForm™ insole. Speed welt construction. Leather sole. Genuine leather upper. Spot clean. Made in USA.\nMatching Belts:\n#88KN - Black, Coffee\n#88KP - Dark Brown", "promoDescription" : "", "productUrl" : "http://www.circleoftrusttherapy.com/p/allen-edmonds-mercer-street-penny-loafers", "productImageUrl" : "https://images.josbank.com/is/image/JosBank/41HM_16_ALLEN_EDMONDS_COFFEE_MAIN?$browse_thumbnail$", "productImageFullSize" : "https://images.josbank.com/is/image/JosBank/41HM_16_ALLEN_EDMONDS_COFFEE_MAIN?$browse_thumbnail$", "price" : "$425.00", "regPrice" : "", "salePrice" : "", "label": "none", "category" : "Shoes", "subcategory": "Allen Edmonds", "stock": 1, "dimension53" : "No" }

{ "450012017" : { "11.5 D Width": ["Black"], "9 EE Width": ["Black"], "14 D Width": ["Black"], "8.5 EE Width": ["Black"], "10.5 D Width": ["Black"], "10 D Width": ["Black"], "8 D Width": ["Black"], "11 D Width": ["Black"], "8.5 D Width": ["Black"], "9.5 D Width": ["Black"], "12 D Width": ["Black"], "13 D Width": ["Black"], "9.5 EE Width": ["Black"], "9 D Width": ["Black"] } }

{ "id" : "450012017", "productName" : "Johnston & Murphy Tilden Slip-On Shoes", "productItem" : "4EYC", "productDescription" : "Bondwelt construction. Smooth or tumbled calfskin uppers. Full leather linings. Sheepskin-covered, full length padded footbed. Rubber outsole. 100 % Leather. Spot Clean. Imported.", "promoDescription" : "", "productUrl" : "http://www.circleoftrusttherapy.com/p/johnston-murphy-tilden-slip-on-shoes", "productImageUrl" : "https://images.josbank.com/is/image/JosBank/26372_001_main?$browse_thumbnail$", "productImageFullSize" : "https://images.josbank.com/is/image/JosBank/26372_001_main?$browse_thumbnail$", "price" : "$159.00", "regPrice" : "", "salePrice" : "", "label": "none", "category" : "Shoes", "subcategory": "Johnston & Murphy", "stock": 1, "dimension53" : "No" }

{ "451555125" : { "10 EEE Width": ["China Tea"] } }

{ "id" : "451555125", "productName" : "UGG Ascot Leather Slippers", "productItem" : "41N5", "productDescription" : "When it's time to relax slip into these soft leather slippers from UGG that feature the signature UGG pure wool lining. 17mm UGG pure lining. Foam cushioned insole. 2 inch shaft height. Molded rubber outsole for both indoor and outdoor wear. Genuine full grain leather upper. Spot clean. Imported.", "promoDescription" : "", "productUrl" : "http://www.circleoftrusttherapy.com/p/ugg-ascot-leather-slippers", "productImageUrl" : "https://images.josbank.com/is/image/JosBank/41N5_40_UGG_CHINA_TEA_MAIN?$browse_thumbnail$", "productImageFullSize" : "https://images.josbank.com/is/image/JosBank/41N5_40_UGG_CHINA_TEA_MAIN?$browse_thumbnail$", "price" : "$120.00", "regPrice" : "", "salePrice" : "", "label": "none", "category" : "Shoes", "subcategory": "UGG", "stock": 1, "dimension53" : "No" }

{ "451507724" : { "8.5 D Width": [ "Desert Beige", "Magnet Suede" ], "9.5 D Width": [ "Desert Beige", "Magnet Suede" ], "12 D Width": [ "Desert Beige", "Magnet Suede" ], "10.5 D Width": [ "Desert Beige", "Magnet Suede" ], "8 D Width": [ "Desert Beige", "Magnet Suede" ] } }

{ "id" : "451507724", "productName" : "Cole Haan Feathercraft Grand Venetian Moc Toe Loafers", "productItem" : "41K9", "productDescription" : "Crafted from soft and fine textured suede, these moc toe loafers feature signature Grand.Os technology for all-day cushioning and arch support. Leather and textile lining. Innovative rubber outsole. Flexible foam lightweight cushioning. Spot clean. Genuine suede leather. Imported.", "promoDescription" : "", "productUrl" : "http://www.circleoftrusttherapy.com/p/cole-haan-feathercraft-grand-venetian-moc-toe-loafers", "productImageUrl" : "https://images.josbank.com/is/image/JosBank/41K9_03_COLE_HAAN_MAGNET_SUEDE_MAIN?$browse_thumbnail$", "productImageFullSize" : "https://images.josbank.com/is/image/JosBank/41K9_03_COLE_HAAN_MAGNET_SUEDE_MAIN?$browse_thumbnail$", "price" : "$180.00", "regPrice" : "", "salePrice" : "", "label": "none", "category" : "Shoes", "subcategory": "Cole Haan", "stock": 1, "dimension53" : "No" }

{ "451143990" : { "7 D Width": ["Tan"], "8.5 D Width": ["Tan"], "13 D Width": ["Tan"], "12 D Width": ["Tan"], "14 D Width": ["Tan"], "7.5 D Width": ["Tan"], "8 D Width": ["Tan"], "9 D Width": ["Tan"] } }

{ "id" : "451143990", "productName" : "Johnston & Murphy Waterproof Stanton Loafers", "productItem" : "40X0", "productDescription" : "These smooth leather loafers feature a moc toe and elastic gussets for comfort and a superior fit. Moisture wicking. Cushioned footbed. Lightweight construction. Genuine leather. Imported.", "promoDescription" : "", "productUrl" : "http://www.circleoftrusttherapy.com/p/johnston-murphy-waterproof-stanton-loafers", "productImageUrl" : "https://images.josbank.com/is/image/JosBank/40X0_16_JOHNSTON_MURPHY_TAN_MAIN?$browse_thumbnail$", "productImageFullSize" : "https://images.josbank.com/is/image/JosBank/40X0_16_JOHNSTON_MURPHY_TAN_MAIN?$browse_thumbnail$", "price" : "$155.00", "regPrice" : "", "salePrice" : "", "label": "none", "category" : "Shoes", "subcategory": "Johnston & Murphy", "stock": 1, "dimension53" : "No" }

{ "451534491" : { "11 D Width": ["Navy"], "8.5 D Width": [ "Navy", "Tan" ], "9.5 D Width": ["Navy"], "13 D Width": ["Tan"], "10.5 D Width": ["Navy"], "10 D Width": [ "Navy", "Tan" ], "9 D Width": [ "Navy", "Tan" ] } }

{ "id" : "451534491", "productName" : "Johnston & Murphy Carlisle Venetian Loafers", "productItem" : "41NY", "productDescription" : "These comfortable, casual slip-ons feature moc toes and a flexible rubber outsole. They have a tubular moccasin construction that imparts extreme flexibility. They have soft sheepskin linings and full length padded footbeds with sheepskin coverings. Spot clean. Genuine leather. Imported.", "promoDescription" : "", "productUrl" : "http://www.circleoftrusttherapy.com/p/johnston-murphy-carlisle-venetian-loafers", "productImageUrl" : "https://images.josbank.com/is/image/JosBank/41NY_16_JOHNSTON_MURPHY_TAN_MAIN?$browse_thumbnail$", "productImageFullSize" : "https://images.josbank.com/is/image/JosBank/41NY_16_JOHNSTON_MURPHY_TAN_MAIN?$browse_thumbnail$", "price" : "$139.00", "regPrice" : "", "salePrice" : "", "label": "none", "category" : "Shoes", "subcategory": "Johnston & Murphy", "stock": 1, "dimension53" : "No" }

{ "451373885" : { "7 D Width": ["Charcoal"], "11 D Width": ["Charcoal"], "13 D Width": ["Charcoal"], "12 D Width": ["Charcoal"], "8 D Width": ["Charcoal"], "10 D Width": ["Charcoal"], "9 D Width": ["Charcoal"] } }

{ "id" : "451373885", "productName" : "Minnetonka Flannel Moccasins", "productItem" : "41ED", "productDescription" : "These ultra-comfortable flannel slip-ons are ideal for lounging around. A plush sheepskin lining keeps feet comfy inside. Rubber outsole, rawhide laces. Cotton flannel. Spot clean. Imported.", "promoDescription" : "", "productUrl" : "http://www.circleoftrusttherapy.com/p/minnetonka-flannel-moccasins", "productImageUrl" : "https://images.josbank.com/is/image/JosBank/41ED_06_MINNETONKA_CHARCOAL_MAIN?$browse_thumbnail$", "productImageFullSize" : "https://images.josbank.com/is/image/JosBank/41ED_06_MINNETONKA_CHARCOAL_MAIN?$browse_thumbnail$", "price" : "$43.00", "regPrice" : "", "salePrice" : "", "label": "none", "category" : "Shoes", "subcategory": "All Shoes", "stock": 1, "dimension53" : "No" }

{ "451373881" : { "7 D Width": ["Golden Tan"], "9 EE Width": ["Golden Tan"], "13 EE Width": ["Golden Tan"], "10 D Width": ["Golden Tan"], "8 D Width": ["Golden Tan"], "10 EE Width": ["Golden Tan"], "12 EE Width": ["Golden Tan"], "11 D Width": ["Golden Tan"], "7 EE Width": ["Golden Tan"], "8 EE Width": ["Golden Tan"], "12 D Width": ["Golden Tan"], "13 D Width": ["Golden Tan"], "11 EE Width": ["Golden Tan"], "9 D Width": ["Golden Tan"] } }

{ "id" : "451373881", "productName" : "Minnetonka Moccasins", "productItem" : "41DY", "productDescription" : "These moccasins are ideal for casual weekends at home or on holiday. The rubber-soled moccasin features rawhide laces, a suede-leather upper and sheepskin-lined, cushioned insole for the ultimate in comfort. Leather. Spot clean. Imported.", "promoDescription" : "", "productUrl" : "http://www.circleoftrusttherapy.com/p/minnetonka-moccasins", "productImageUrl" : "https://images.josbank.com/is/image/JosBank/41DY_16_MINNETONKA_GOLDEN_TAN_MAIN?$browse_thumbnail$", "productImageFullSize" : "https://images.josbank.com/is/image/JosBank/41DY_16_MINNETONKA_GOLDEN_TAN_MAIN?$browse_thumbnail$", "price" : "$68.00", "regPrice" : "", "salePrice" : "", "label": "none", "category" : "Shoes", "subcategory": "All Shoes", "stock": 1, "dimension53" : "No" }

{ "451510467" : { "11 D Width": ["Dark Tan"], "9.5 D Width": ["Dark Tan"], "13 D Width": ["Dark Tan"], "10.5 D Width": ["Dark Tan"], "10 D Width": ["Dark Tan"] } }

{ "id" : "451510467", "productName" : "Joseph Abboud Bruno Brushed Finish Medallion Toe Loafers", "productItem" : "41L8", "productDescription" : "These refined loafers have smooth, full-grain leather uppers with a lightly brushed, hand-stained finish. Fine double stitching throughout is both durable and decorative. Leather lined with a memory foam insole. Fully cushioned footbed. Spot clean. Durable long-lasting rubber sole. Imported.", "promoDescription" : "", "productUrl" : "http://www.circleoftrusttherapy.com/p/joseph-abboud-bruno-brushed-finish-medallion-toe-loafers", "productImageUrl" : "https://images.josbank.com/is/image/JosBank/41L8_18_JOSEPH_ABBOUD_HERITAGE_DARK_TAN_MAIN?$browse_thumbnail$", "productImageFullSize" : "https://images.josbank.com/is/image/JosBank/41L8_18_JOSEPH_ABBOUD_HERITAGE_DARK_TAN_MAIN?$browse_thumbnail$", "price" : "$109.00", "regPrice" : "", "salePrice" : "", "label": "none", "category" : "Shoes", "subcategory": "Joseph Abboud", "stock": 1, "dimension53" : "No" }

{ "451549168" : { "11 D Width": [ "Black", "Brown" ], "11.5 D Width": [ "Black", "Brown" ], "9.5 D Width": [ "Black", "Brown" ], "13 D Width": [ "Black", "Brown" ], "12 D Width": [ "Black", "Brown" ], "14 D Width": [ "Black", "Brown" ], "10.5 D Width": [ "Black", "Brown" ], "10 D Width": [ "Black", "Brown" ], "9 D Width": [ "Black", "Brown" ] } }

{ "id" : "451549168", "productName" : "Belvedere Bari Ostrich & Caiman Tassel Loafers", "productItem" : "41R2", "productDescription" : "Luxurious in style and comfort, these fine loafers feature combination ostrich and caiman uppers with a pillowy soft 6mm insole. Leather lined. Leather outsole. Handmade. Spot clean. Imported.", "promoDescription" : "", "productUrl" : "http://www.circleoftrusttherapy.com/p/belvedere-bari-ostrich-caiman-tassel-loafers", "productImageUrl" : "https://images.josbank.com/is/image/JosBank/41R2_01_GIOVACCHINI_BLACK_MAIN?$browse_thumbnail$", "productImageFullSize" : "https://images.josbank.com/is/image/JosBank/41R2_01_GIOVACCHINI_BLACK_MAIN?$browse_thumbnail$", "price" : "$439.00", "regPrice" : "", "salePrice" : "", "label": "none", "category" : "Shoes", "subcategory": "All Shoes", "stock": 1, "dimension53" : "No" }

{ "451531132" : { "11 D Width": ["Tan"], "8.5 D Width": ["Tan"], "9.5 D Width": [ "Mahogany", "Tan" ], "13 D Width": [ "Mahogany", "Tan" ], "12 D Width": ["Mahogany"], "10.5 D Width": ["Tan"], "8 D Width": [ "Mahogany", "Tan" ], "10 D Width": [ "Mahogany", "Tan" ], "9 D Width": [ "Mahogany", "Tan" ] } }

{ "id" : "451531132", "productName" : "Cole Haan Hamlin Grand Venetian Loafers", "productItem" : "41M9", "productDescription" : "Crafted in soft leather, these classic loafers are casually stylish, and uniquely comfortable. They feature a thick, soft foam cushioned insole for many hours of comfort. They are detailed with a moc toe and fine stitching. The manmade outsole features TPU pods in the heel and forefoot for durability and traction. Genuine leather. Spot clean. Imported.", "promoDescription" : "", "productUrl" : "http://www.circleoftrusttherapy.com/p/cole-haan-hamlin-grand-venetian-loafers", "productImageUrl" : "https://images.josbank.com/is/image/JosBank/41M9_56_COLE_HAAN_MAHOGANY_MAIN?$browse_thumbnail$", "productImageFullSize" : "https://images.josbank.com/is/image/JosBank/41M9_56_COLE_HAAN_MAHOGANY_MAIN?$browse_thumbnail$", "price" : "$150.00", "regPrice" : "", "salePrice" : "", "label": "none", "category" : "Shoes", "subcategory": "Cole Haan", "stock": 1, "dimension53" : "No" }

{ "451531133" : { "11 D Width": ["Black"], "8.5 D Width": ["Black"], "9.5 D Width": ["Black"], "13 D Width": ["Black"], "10.5 D Width": ["Black"], "8 D Width": ["Black"], "10 D Width": ["Black"], "9 D Width": ["Black"] } }

{ "id" : "451531133", "productName" : "Cole Haan Hamlin Grand Penny Loafers", "productItem" : "41ML", "productDescription" : "Crafted in soft leather, these classic penny loafers are casually stylish, and uniquely comfortable. They feature a thick, soft foam cushioned insole for many hours of comfort. They are detailed with a moc toe and fine stitching. The manmade outsole features TPU pods in the heel and forefoot for durability and traction. Genuine leather. Spot clean. Imported.", "promoDescription" : "", "productUrl" : "http://www.circleoftrusttherapy.com/p/cole-haan-hamlin-grand-penny-loafers", "productImageUrl" : "https://images.josbank.com/is/image/JosBank/41ML_01_COLE_HAAN_BLACK_MAIN?$browse_thumbnail$", "productImageFullSize" : "https://images.josbank.com/is/image/JosBank/41ML_01_COLE_HAAN_BLACK_MAIN?$browse_thumbnail$", "price" : "$150.00", "regPrice" : "", "salePrice" : "", "label": "none", "category" : "Shoes", "subcategory": "Cole Haan", "stock": 1, "dimension53" : "No" }

{ "451536778" : { "10 D Width": ["Black"] } }

{ "id" : "451536778", "productName" : "Magli by Bruno Magli Faveli Bit Loafers", "productItem" : "41NP", "productDescription" : "These fine loafers from Magli by Bruno Magli feature soft leather uppers with a silver bit detail on the vamp. Made in Italy, these loafers are a comfortable classic. Almond toe. Breathable leather lining for all-day comfort. Lightly padded leather covered insole for optimal comfort. Genuine leather upper. Spot clean. Rubber outsole. Made in Italy.", "promoDescription" : "", "productUrl" : "http://www.circleoftrusttherapy.com/p/magli-by-bruno-magli-faveli-bit-loafers", "productImageUrl" : "https://images.josbank.com/is/image/JosBank/41NP_01_BRUNO_MAGLI_BLACK_MAIN?$browse_thumbnail$", "productImageFullSize" : "https://images.josbank.com/is/image/JosBank/41NP_01_BRUNO_MAGLI_BLACK_MAIN?$browse_thumbnail$", "price" : "$340.00", "regPrice" : "", "salePrice" : "", "label": "none", "category" : "Shoes", "subcategory": "All Shoes", "stock": 1, "dimension53" : "No" }
Related Products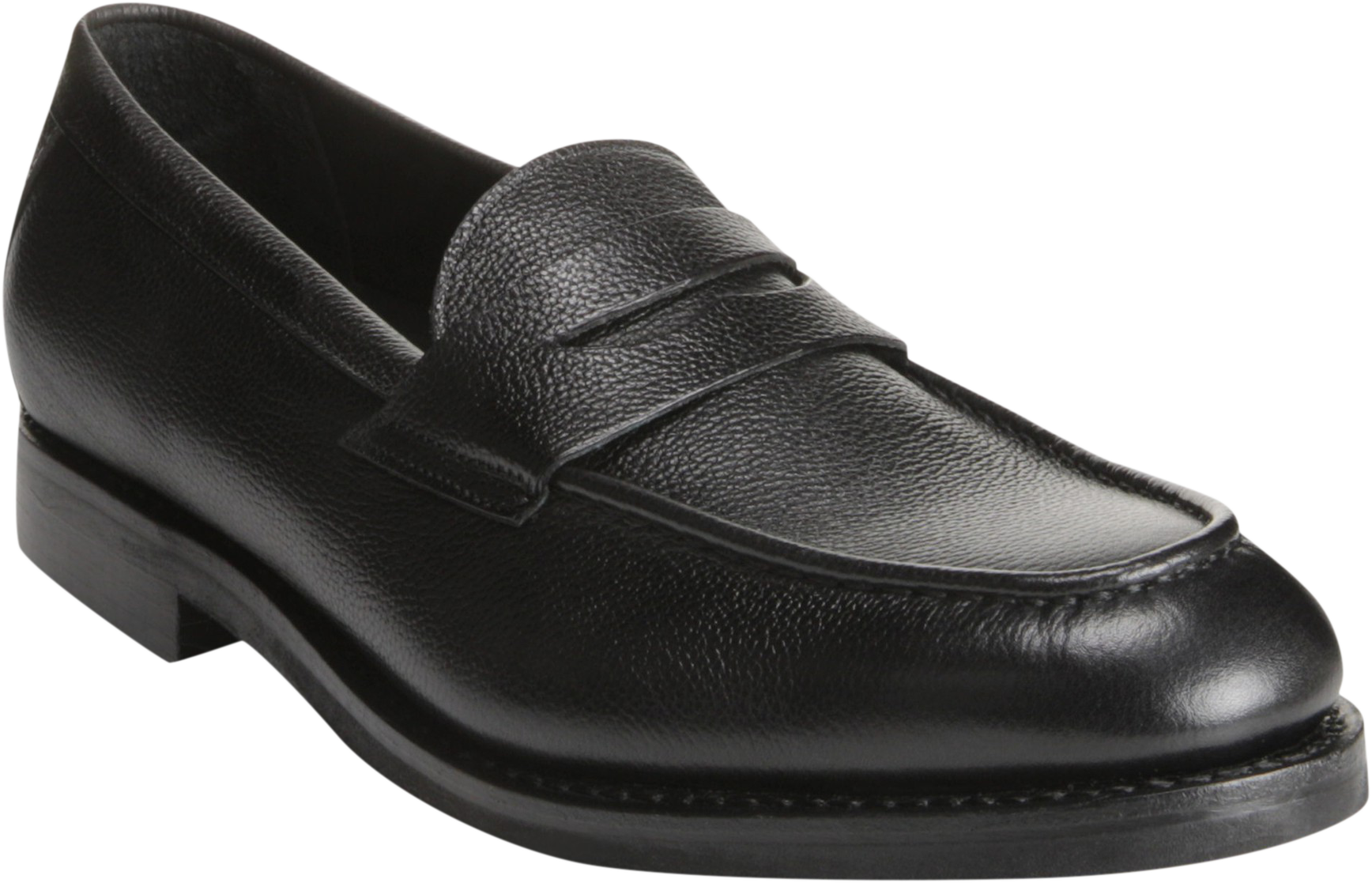 Description:
The classic penny loafer wears well with both casual and dressier looks. Pair these slip-ons with your dress casual wear for a winning look. Fully leather lined. LightForm™ insole. Speed welt construction. Leather sole. Genuine leather upper. Spot clean. Made ...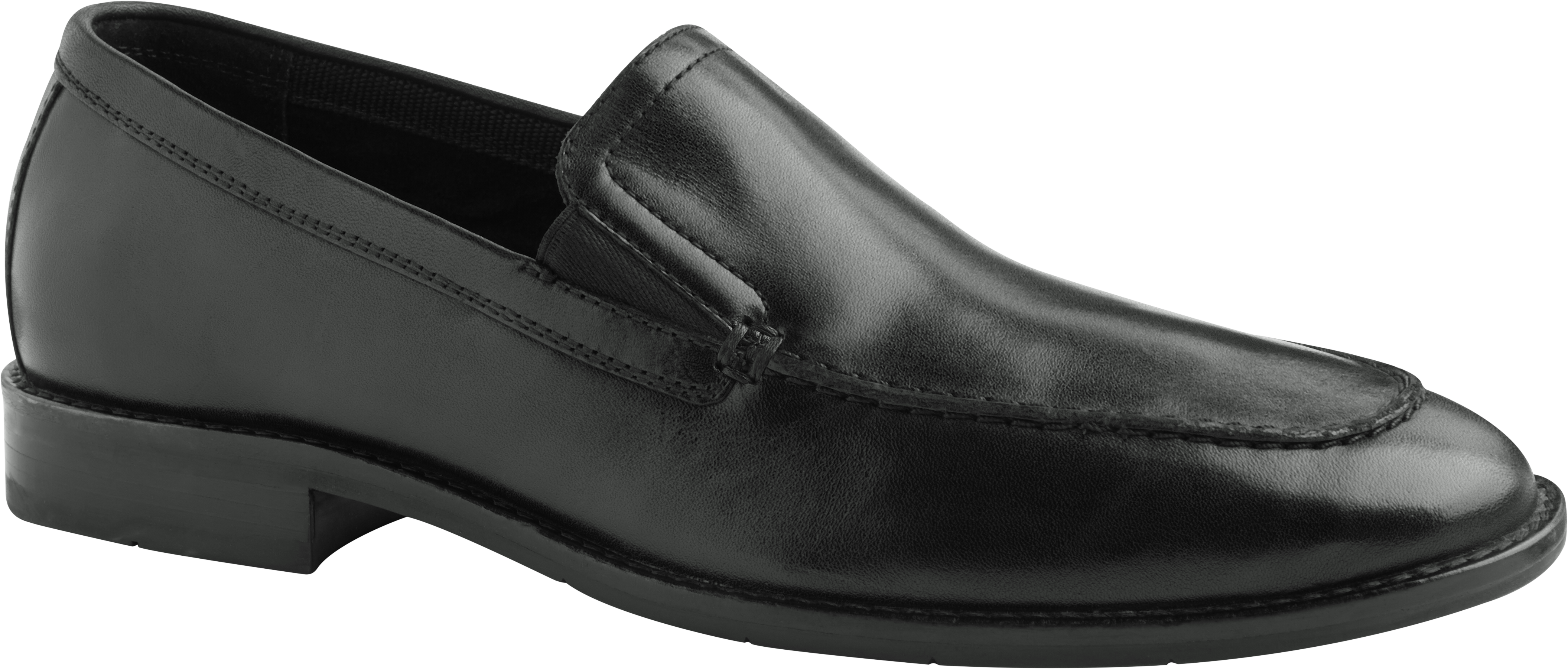 Description:
This fine moc-toe loafer features a soft and smooth leather upper and signature Grand.OS technology for all-day cushioning and arch support. Leather and fabric lined. Innovative rubber sole. Lightweight, flexible foam cushioning. Genuine leather. Spot clean. Imported.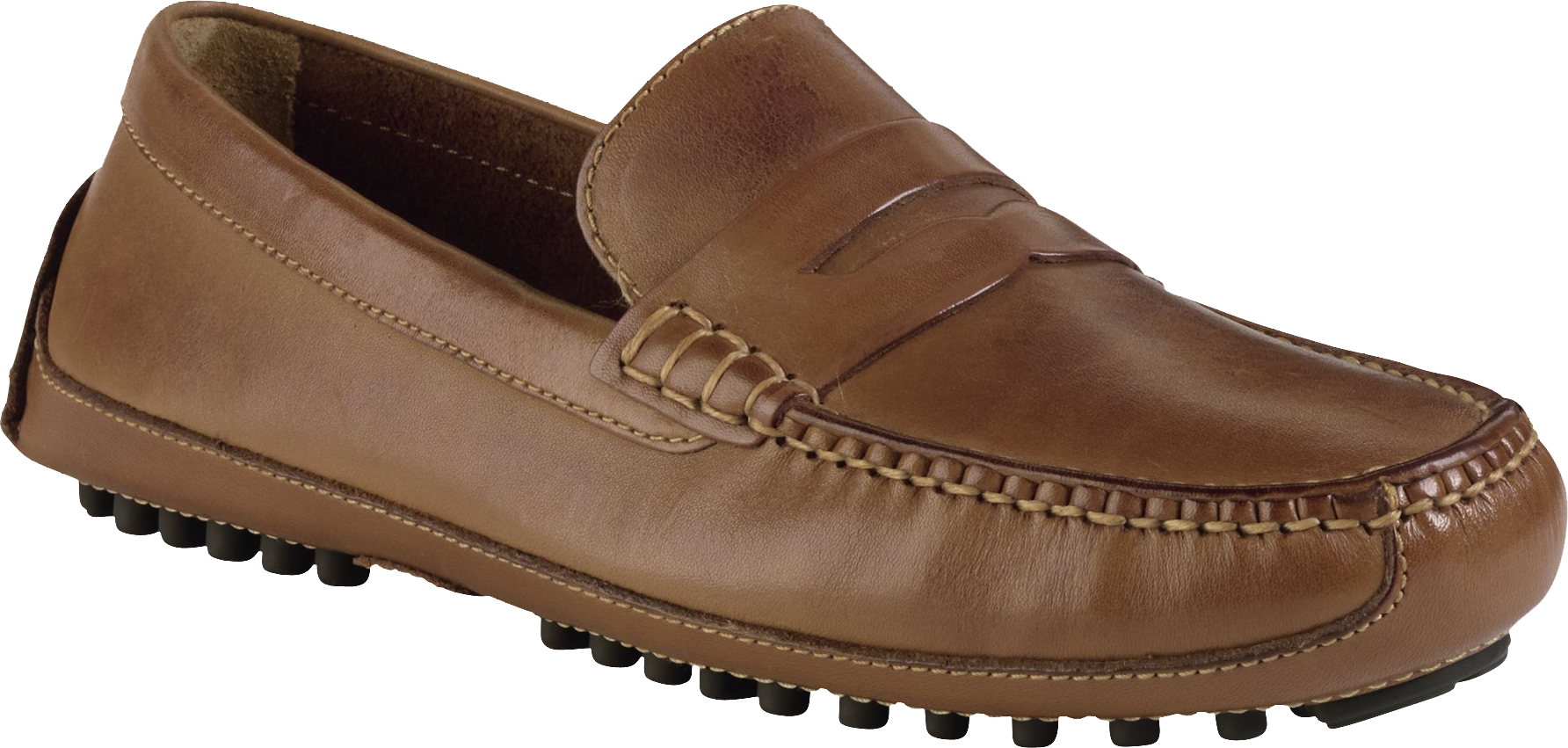 Description:
Classic driver camp moccasin in leather or mesh/leather uppers. Handsewn on the las moccasin construction. Unlined upper; plug lined in leather. Unique, flexible rubber nubby driving sole and heel protector. Imported. Spot clean only.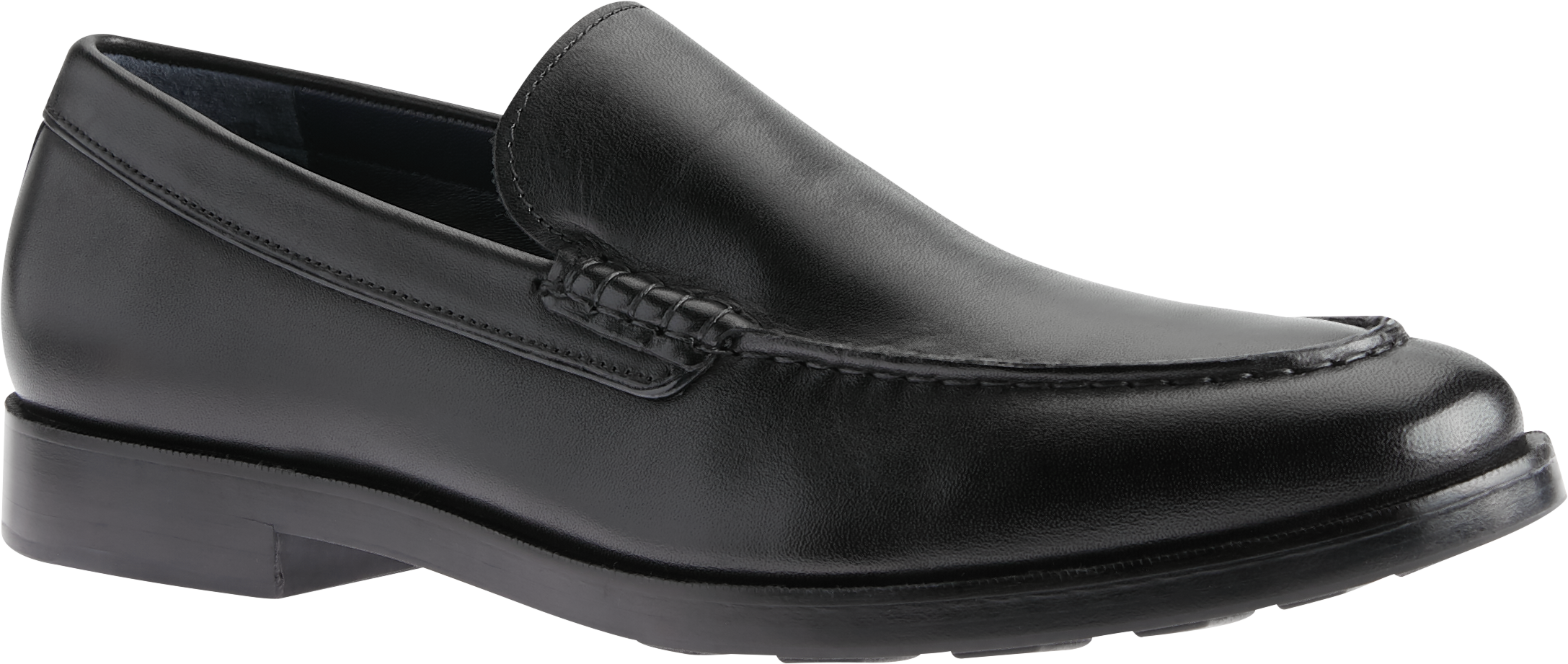 Description:
This classic loafer stands out with a smooth leather upper and a moc toe. Featuring signature Grand Os technology for all-day cushioning and arch support. Fits true to size. Lined in leather and fabric. Innovative rubber sole with lightweight flexible ...
Description:
Sophisticated and stylish, these driving loafers are a gentleman's favorite. Classics combine - a penny loafer and a driving loafer - delivering a dashing, all-in-one look. Genuine leather uppers with contrast stitching and leather linings for added breathability. Fully cushioned ...