Extended Sizes
Refine your results
SHOW
Show:

Press enter to collapse or expand the menu. For navigating with in Filter options, press tab. To select Filter options, press enter.

Clear All

Filter

Done

0

Products

Add filter

Reset filters
Product List
{ "451040760" : { "13 EEE Width": [ "Black", "Dark Brown" ], "11.5 D Width": [ "Black", "Dark Brown" ], "14 D Width": [ "Black", "Dark Brown" ], "10.5 EEE Width": [ "Black", "Dark Brown" ], "9 EEE Width": [ "Black", "Dark Brown" ], "10.5 D Width": [ "Black", "Dark Brown" ], "10 EEE Width": [ "Black", "Dark Brown" ], "10 D Width": [ "Black", "Dark Brown" ], "9.5 EEE Width": [ "Black", "Dark Brown" ], "11 D Width": [ "Black", "Dark Brown" ], "8.5 D Width": [ "Black", "Dark Brown" ], "9.5 D Width": [ "Black", "Dark Brown" ], "12 D Width": [ "Black", "Dark Brown" ], "13 D Width": [ "Black", "Dark Brown" ], "11 EEE Width": [ "Black", "Dark Brown" ], "12 EEE Width": [ "Black", "Dark Brown" ], "9 D Width": [ "Black", "Dark Brown" ] } }

{ "id" : "451040760", "productName" : "Joseph Abboud Wingtip Oxfords", "productItem" : "40KL", "productDescription" : "Handsomely brogued in vintage wingtip style, these Oxfords are fully dressed and lined in fine leather. Four eyelets. Spot clean. Imported.", "promoDescription" : "", "productUrl" : "http://www.circleoftrusttherapy.com/p/joseph-abboud-wingtip-oxfords-40KL", "productImageUrl" : "https://images.josbank.com/is/image/JosBank/40KL_01_JOSEPH_ABBOUD_HERITAGE_BLACK_NEW_MAIN?$browse_thumbnail$", "productImageFullSize" : "https://images.josbank.com/is/image/JosBank/40KL_01_JOSEPH_ABBOUD_HERITAGE_BLACK_NEW_MAIN?$browse_thumbnail$", "price" : "$69.00", "regPrice" : "", "salePrice" : "", "label": "none", "category" : "Featured", "subcategory": "Ready for Anything", "stock": 1, "dimension53" : "No" }

{ "450011313" : { "13 EEE Width": [ "Black", "Burgundy" ], "15 B Width": [ "Black", "Burgundy" ], "11.5 D Width": [ "Black", "Burgundy" ], "13 C Width": [ "Black", "Burgundy" ], "9 B Width": [ "Black", "Burgundy" ], "14 D Width": [ "Black", "Burgundy" ], "6.5 D Width": [ "Black", "Burgundy" ], "7.5 D Width": ["Black"], "10.5 D Width": [ "Black", "Burgundy" ], "12 B Width": [ "Black", "Burgundy" ], "10 EEE Width": [ "Black", "Burgundy" ], "13 E Width": [ "Black", "Burgundy" ], "10 E Width": ["Black"], "13 B Width": [ "Black", "Burgundy" ], "16 EEE Width": [ "Black", "Burgundy" ], "6 D Width": ["Black"], "7 D Width": ["Black"], "9 E Width": [ "Black", "Burgundy" ], "7.5 E Width": [ "Black", "Burgundy" ], "11.5 C Width": ["Burgundy"], "9.5 E Width": ["Burgundy"], "10 D Width": [ "Black", "Burgundy" ], "8 D Width": [ "Black", "Burgundy" ], "6 EEE Width": [ "Black", "Burgundy" ], "11 D Width": [ "Black", "Burgundy" ], "6.5 EEE Width": ["Black"], "8.5 D Width": [ "Black", "Burgundy" ], "8.5 E Width": [ "Black", "Burgundy" ], "9.5 D Width": [ "Black", "Burgundy" ], "13 D Width": [ "Black", "Burgundy" ], "8 EEE Width": ["Burgundy"], "14 EEE Width": ["Black"], "15 EEE Width": ["Black"], "16 D Width": [ "Black", "Burgundy" ], "14 B Width": ["Burgundy"], "10.5 EEE Width": [ "Black", "Burgundy" ], "9 EEE Width": [ "Black", "Burgundy" ], "15 D Width": [ "Black", "Burgundy" ], "9.5 EEE Width": [ "Black", "Burgundy" ], "11 B Width": [ "Black", "Burgundy" ], "11.5 EEE Width": [ "Black", "Burgundy" ], "12 D Width": [ "Black", "Burgundy" ], "9.5 C Width": [ "Black", "Burgundy" ], "9 C Width": [ "Black", "Burgundy" ], "9.5 B Width": [ "Black", "Burgundy" ], "12 EEE Width": ["Black"], "9 D Width": [ "Black", "Burgundy" ], "11 E Width": ["Burgundy"], "11.5 B Width": ["Black"], "16 B Width": [ "Black", "Burgundy" ], "10.5 C Width": ["Burgundy"], "11 C Width": ["Burgundy"], "8.5 EEE Width": [ "Black", "Burgundy" ], "12 C Width": ["Burgundy"], "10 C Width": ["Black"], "11 EEE Width": [ "Black", "Burgundy" ], "11.5 E Width": [ "Black", "Burgundy" ] } }

25% Off! (Price reflects discount)

{ "id" : "450011313", "productName" : "Johnston & Murphy Melton Cap Toe Oxfords", "productItem" : "4E5C", "productDescription" : "A classic cap toe defines the Melton Oxford dress shoe by Johnston & Murphy, featuring the Optima system for all-day comfort. All-leather body, lining and outsole. Cushioned footbed. Spot clean. Imported.", "promoDescription" : "25% Off! (Price reflects discount)", "productUrl" : "http://www.circleoftrusttherapy.com/p/johnston-murphy-melton-cap-toe-oxfords-4E5C", "productImageUrl" : "https://images.josbank.com/is/image/JosBank/4E5C_59_JOHNSTON_MURPHY_BURGUNDY_NEW_MAIN?$browse_thumbnail$", "productImageFullSize" : "https://images.josbank.com/is/image/JosBank/4E5C_59_JOHNSTON_MURPHY_BURGUNDY_NEW_MAIN?$browse_thumbnail$", "price" : "", "regPrice" : "$179.00", "salePrice" : "$134.25", "label": "sale", "category" : "Shoes", "subcategory": "Johnston & Murphy", "stock": 1, "dimension53" : "No" }

{ "450014139" : { "11.5 D Width": ["Tan"], "13 EE Width": ["Tan"], "14 D Width": ["Tan"], "10.5 D Width": ["Tan"], "8 D Width": ["Tan"], "10 D Width": ["Tan"], "10 EE Width": ["Tan"], "12 EE Width": ["Tan"], "11 D Width": ["Tan"], "8.5 D Width": ["Tan"], "10.5 EE Width": ["Tan"], "9.5 D Width": ["Tan"], "12 D Width": ["Tan"], "13 D Width": ["Tan"], "9.5 EE Width": ["Tan"], "11 EE Width": ["Tan"], "9 D Width": ["Tan"] } }

{ "id" : "450014139", "productName" : "Joseph Abboud Cap Toe Oxfords", "productItem" : "4HFU", "productDescription" : "Classic and refined, these Oxfords by Joseph Abboud feature brogued medallion cap toes with additional brogued details on the vamp and around the ankle and heel. Uppers are made of fine Italian leather, with leather linings and a cushioned footbed. Full rubber outsoles for long lasting comfort. 100% leather. Spot clean. Imported.", "promoDescription" : "", "productUrl" : "http://www.circleoftrusttherapy.com/p/joseph-abboud-cap-toe-oxfords-4HFU", "productImageUrl" : "https://images.josbank.com/is/image/JosBank/4HFU_16_JOSEPH_ABBOUD_TAN_NEW_MAIN?$browse_thumbnail$", "productImageFullSize" : "https://images.josbank.com/is/image/JosBank/4HFU_16_JOSEPH_ABBOUD_TAN_NEW_MAIN?$browse_thumbnail$", "price" : "$129.00", "regPrice" : "", "salePrice" : "", "label": "none", "category" : "Featured", "subcategory": "Ready for Anything", "stock": 1, "dimension53" : "No" }

{ "450013095" : { "11 D Width": ["Black"], "11.5 D Width": ["Black"], "8.5 D Width": ["Black"], "9.5 D Width": ["Black"], "13 D Width": ["Black"], "12 D Width": ["Black"], "14 D Width": ["Black"], "10.5 D Width": ["Black"], "8 D Width": ["Black"], "15 D Width": ["Black"], "10 D Width": ["Black"], "9 D Width": ["Black"] } }

25% Off! (Price reflects discount)

{ "id" : "450013095", "productName" : "Cole Haan Lenox Hill Split Toe Oxfords", "productItem" : "4G24", "productDescription" : "Split toe oxford in leather upper. Fully leather lined. Sleek, full rubber cupsole outsole. 100% leather. Imported.", "promoDescription" : "25% Off! (Price reflects discount)", "productUrl" : "http://www.circleoftrusttherapy.com/p/cole-haan-lenox-hill-split-toe-oxfords", "productImageUrl" : "https://images.josbank.com/is/image/JosBank/24557_001_main?$browse_thumbnail$", "productImageFullSize" : "https://images.josbank.com/is/image/JosBank/24557_001_main?$browse_thumbnail$", "price" : "", "regPrice" : "$198.00", "salePrice" : "$148.50", "label": "sale", "category" : "Shoes", "subcategory": "Cole Haan", "stock": 1, "dimension53" : "No" }

{ "450014101" : { "7 D Width": ["Tan"], "11.5 D Width": ["Tan"], "14 D Width": ["Tan"], "10.5 EEE Width": ["Tan"], "7.5 D Width": ["Tan"], "10.5 D Width": ["Tan"], "10 EEE Width": ["Tan"], "8 D Width": ["Tan"], "10 D Width": ["Tan"], "9.5 EEE Width": ["Tan"], "11 D Width": ["Tan"], "8.5 EEE Width": ["Tan"], "8.5 D Width": ["Tan"], "9.5 D Width": ["Tan"], "12 D Width": ["Tan"], "13 D Width": ["Tan"], "8 EEE Width": ["Tan"], "11 EEE Width": ["Tan"], "9 D Width": ["Tan"] } }

25% Off! (Price reflects discount)

{ "id" : "450014101", "productName" : "Johnston & Murphy Melton Cap Toe Oxfords", "productItem" : "4HEK", "productDescription" : "A classic cap toe Balmoral Oxford with Optima® Cushion System for comfort. Full leather lining and outsole. Imported.", "promoDescription" : "25% Off! (Price reflects discount)", "productUrl" : "http://www.circleoftrusttherapy.com/p/johnston-murphy-melton-cap-toe-oxfords-4HEK", "productImageUrl" : "https://images.josbank.com/is/image/JosBank/4HEK_16_JOHNSTON_MURPHY_TAN_NEW_MAIN?$browse_thumbnail$", "productImageFullSize" : "https://images.josbank.com/is/image/JosBank/4HEK_16_JOHNSTON_MURPHY_TAN_NEW_MAIN?$browse_thumbnail$", "price" : "", "regPrice" : "$179.00", "salePrice" : "$134.25", "label": "sale", "category" : "Shoes", "subcategory": "Johnston & Murphy", "stock": 1, "dimension53" : "No" }

{ "450014300" : { "11.5 D Width": ["Burgundy"], "13 EE Width": ["Burgundy"], "14 D Width": ["Burgundy"], "10.5 D Width": ["Burgundy"], "8 D Width": ["Burgundy"], "10 D Width": ["Burgundy"], "10 EE Width": ["Burgundy"], "12 EE Width": ["Burgundy"], "11 D Width": ["Burgundy"], "8.5 D Width": ["Burgundy"], "10.5 EE Width": ["Burgundy"], "9.5 D Width": ["Burgundy"], "12 D Width": ["Burgundy"], "13 D Width": ["Burgundy"], "9.5 EE Width": ["Burgundy"], "11 EE Width": ["Burgundy"], "9 D Width": ["Burgundy"] } }

{ "id" : "450014300", "productName" : "Joseph Abboud Owings Cap Toe Lace Up Oxfords", "productItem" : "4HMA", "productDescription" : "Classic cap-toe Oxfords are fashioned in soft, genuine leather and feature ornate brogued details. Cushioned footbed. Leather lined. Rubber outsole. Imported.", "promoDescription" : "", "productUrl" : "http://www.circleoftrusttherapy.com/p/joseph-abboud-owings-cap-toe-lace-up-oxfords", "productImageUrl" : "https://images.josbank.com/is/image/JosBank/4HMA_59_JOSEPH_ABBOUD_HERITAGE_BURGUNDY_MAIN?$browse_thumbnail$", "productImageFullSize" : "https://images.josbank.com/is/image/JosBank/4HMA_59_JOSEPH_ABBOUD_HERITAGE_BURGUNDY_MAIN?$browse_thumbnail$", "price" : "$129.00", "regPrice" : "", "salePrice" : "", "label": "none", "category" : "Featured", "subcategory": "Ready for Anything", "stock": 1, "dimension53" : "No" }

{ "450014502" : { "11 D Width": ["Black"], "11.5 D Width": ["Black"], "8.5 D Width": ["Black"], "9.5 D Width": ["Black"], "13 D Width": ["Black"], "12 D Width": ["Black"], "14 D Width": ["Black"], "10.5 D Width": ["Black"], "8 D Width": ["Black"], "15 D Width": ["Black"], "10 D Width": ["Black"], "9 D Width": ["Black"] } }

25% Off! (Price reflects discount)

{ "id" : "450014502", "productName" : "Cole Haan Lenox Hill Cap Toe Oxfords", "productItem" : "4J6F", "productDescription" : "100% Leather. Cap -toe oxford in leather upper. Fully leather lined. Sleek, full rubber cupsole outsole. Spot Clean. Imported.", "promoDescription" : "25% Off! (Price reflects discount)", "productUrl" : "http://www.circleoftrusttherapy.com/p/cole-haan-lenox-hill-cap-toe-oxfords", "productImageUrl" : "https://images.josbank.com/is/image/JosBank/24750_001_main?$browse_thumbnail$", "productImageFullSize" : "https://images.josbank.com/is/image/JosBank/24750_001_main?$browse_thumbnail$", "price" : "", "regPrice" : "$198.00", "salePrice" : "$148.50", "label": "sale", "category" : "Shoes", "subcategory": "Cole Haan", "stock": 1, "dimension53" : "No" }

{ "450014505" : { "11 D Width": ["Tan"], "11.5 D Width": ["Tan"], "8.5 D Width": ["Tan"], "9.5 D Width": ["Tan"], "13 D Width": ["Tan"], "12 D Width": ["Tan"], "14 D Width": ["Tan"], "10.5 D Width": ["Tan"], "8 D Width": ["Tan"], "15 D Width": ["Tan"], "10 D Width": ["Tan"], "9 D Width": ["Tan"] } }

25% Off! (Price reflects discount)

{ "id" : "450014505", "productName" : "Lenox Hill Split Toe Oxford by Cole Haan", "productItem" : "4J6J", "productDescription" : "Split toe oxford in leather upper. Fully leather lined. Sleek, full rubber cupsole outsole. 100% leather. Imported.", "promoDescription" : "25% Off! (Price reflects discount)", "productUrl" : "http://www.circleoftrusttherapy.com/p/lenox-hill-split-toe-oxford-by-cole-haan-4J6J", "productImageUrl" : "https://images.josbank.com/is/image/JosBank/24557_024_main?$browse_thumbnail$", "productImageFullSize" : "https://images.josbank.com/is/image/JosBank/24557_024_main?$browse_thumbnail$", "price" : "", "regPrice" : "$198.00", "salePrice" : "$148.50", "label": "sale", "category" : "Shoes", "subcategory": "Cole Haan", "stock": 1, "dimension53" : "No" }

{ "450014301" : { "9 EE Width": ["Black"], "11.5 D Width": ["Black"], "14 D Width": ["Black"], "10.5 D Width": ["Black"], "10 D Width": ["Black"], "10 EE Width": ["Black"], "12 EE Width": ["Black"], "11 D Width": ["Black"], "10.5 EE Width": ["Black"], "8.5 D Width": ["Black"], "9.5 D Width": ["Black"], "12 D Width": ["Black"], "13 D Width": ["Black"], "9.5 EE Width": ["Black"], "11 EE Width": ["Black"], "9 D Width": ["Black"] } }

{ "id" : "450014301", "productName" : "Jos. A. Bank Royal Formal Oxfords", "productItem" : "4HMJ", "productDescription" : "These fine Oxfords feature a plain toe and patent leather upper. Leather lined. Imported.", "promoDescription" : "", "productUrl" : "http://www.circleoftrusttherapy.com/p/jos-a-bank-royal-formal-oxfords", "productImageUrl" : "https://images.josbank.com/is/image/JosBank/4HMJ_01_JOSEPH_A_BANK_BLACK_MAIN?$browse_thumbnail$", "productImageFullSize" : "https://images.josbank.com/is/image/JosBank/4HMJ_01_JOSEPH_A_BANK_BLACK_MAIN?$browse_thumbnail$", "price" : "$99.00", "regPrice" : "", "salePrice" : "", "label": "none", "category" : "Shoes", "subcategory": "All Shoes", "stock": 1, "dimension53" : "No" }

{ "450014500" : { "7 D Width": ["Tan"], "9 EE Width": ["Tan"], "11.5 D Width": ["Tan"], "14 D Width": ["Tan"], "10.5 D Width": ["Tan"], "8 D Width": ["Tan"], "10 D Width": ["Tan"], "15 D Width": ["Tan"], "11 D Width": ["Tan"], "8 EE Width": ["Tan"], "7 EE Width": ["Tan"], "8.5 D Width": ["Tan"], "7.5 EE Width": ["Tan"], "9.5 D Width": ["Tan"], "12 D Width": ["Tan"], "13 D Width": ["Tan"], "11 EE Width": ["Tan"], "9 D Width": ["Tan"] } }

25% Off! (Price reflects discount)

{ "id" : "450014500", "productName" : "Cole Haan Lenox Hill Cap Toe Oxford", "productItem" : "4J6D", "productDescription" : "Sophisticated and understated, these cap-toe derbys will add the perfect finishing touch to your look. Leather lined. Cushioned footbed for all-day comfort. Full rubber outsole. Spot clean. Genuine leather uppers. Imported.", "promoDescription" : "25% Off! (Price reflects discount)", "productUrl" : "http://www.circleoftrusttherapy.com/p/cole-haan-lenox-hill-cap-toe-oxford", "productImageUrl" : "https://images.josbank.com/is/image/JosBank/4J6D_16_COLE_HAAN_TAN_MAIN?$browse_thumbnail$", "productImageFullSize" : "https://images.josbank.com/is/image/JosBank/4J6D_16_COLE_HAAN_TAN_MAIN?$browse_thumbnail$", "price" : "", "regPrice" : "$198.00", "salePrice" : "$148.50", "label": "sale", "category" : "Shoes", "subcategory": "Cole Haan", "stock": 1, "dimension53" : "No" }
Related Products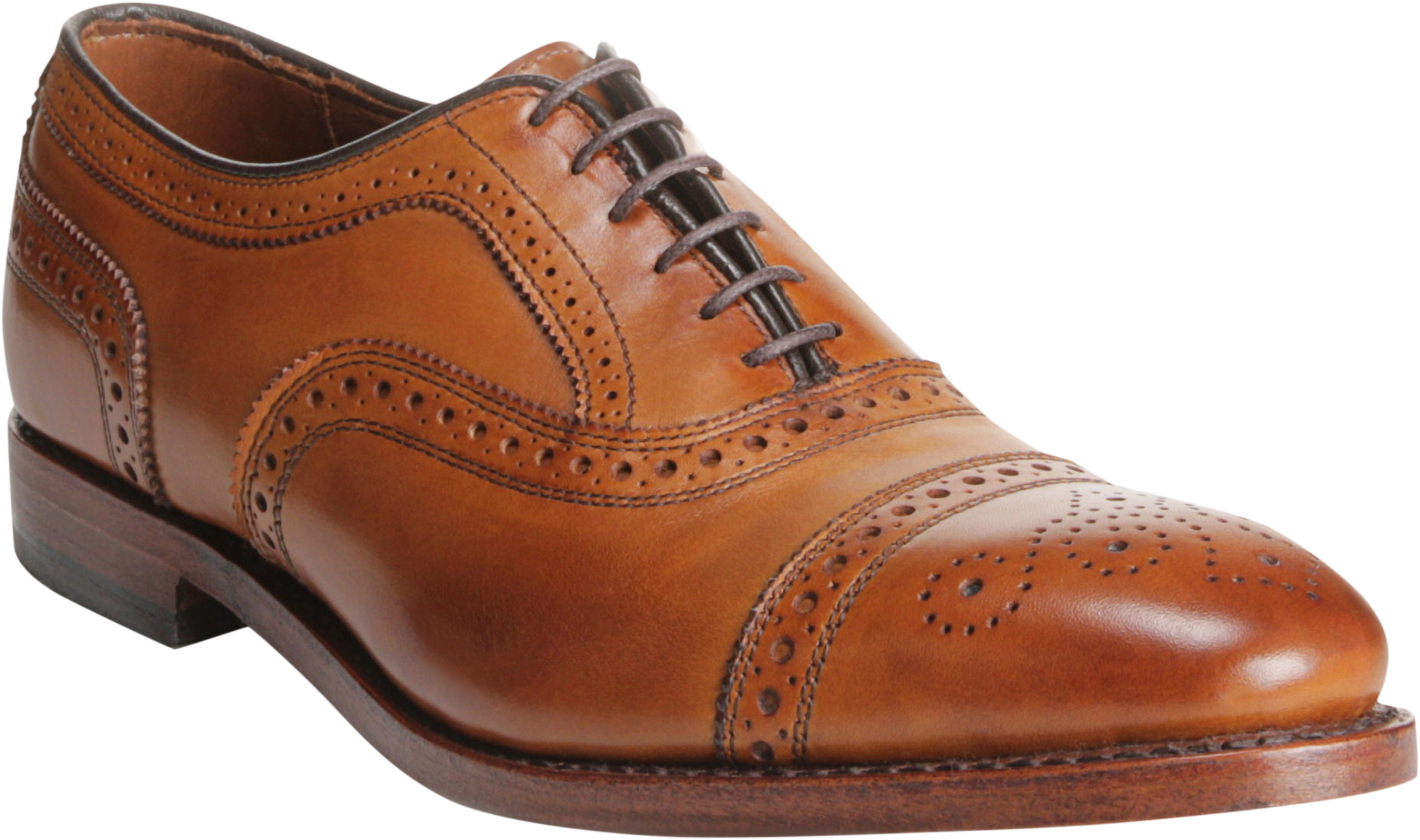 Description:
A classic, these fine leather cap-toe Oxfords by Allen Edmonds complete a distinguished dress-wear look. Fully leather lined. Custom cork insole. Bench welt construction. Leather sole. Genuine leather upper. Spot clean. Made in USA. Matching Belts: #88KL - Brown, Walnut ...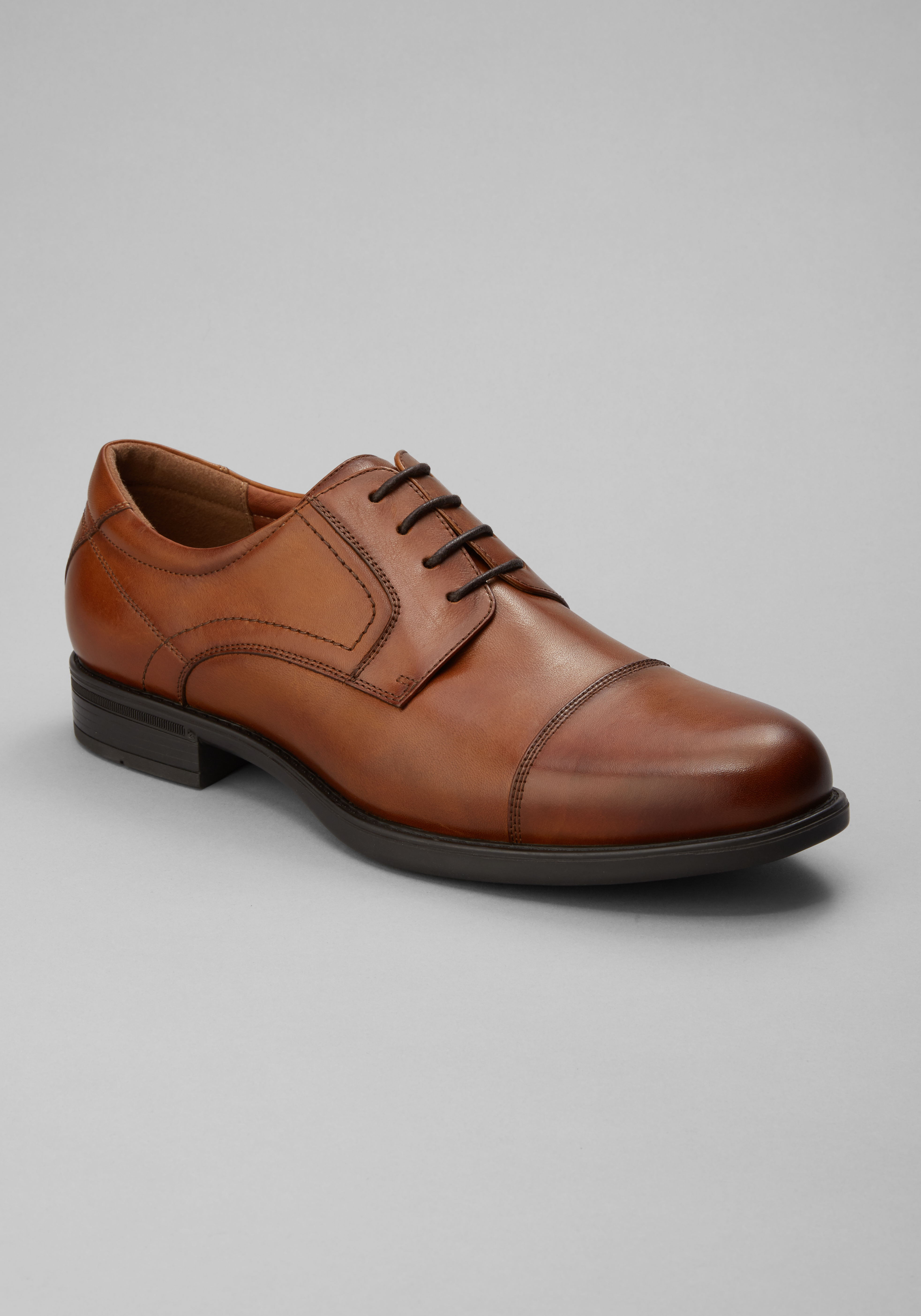 Description:
Smooth and stylish, these classic cap-toe oxfords will complete your dress-wear look. Breathable, durable, and soft leather quarter linings and sock liner. Fully cushioned insole with removable footbed with ortholite high rebound foam. Flexible rubber sole. Full grain leather upper. ...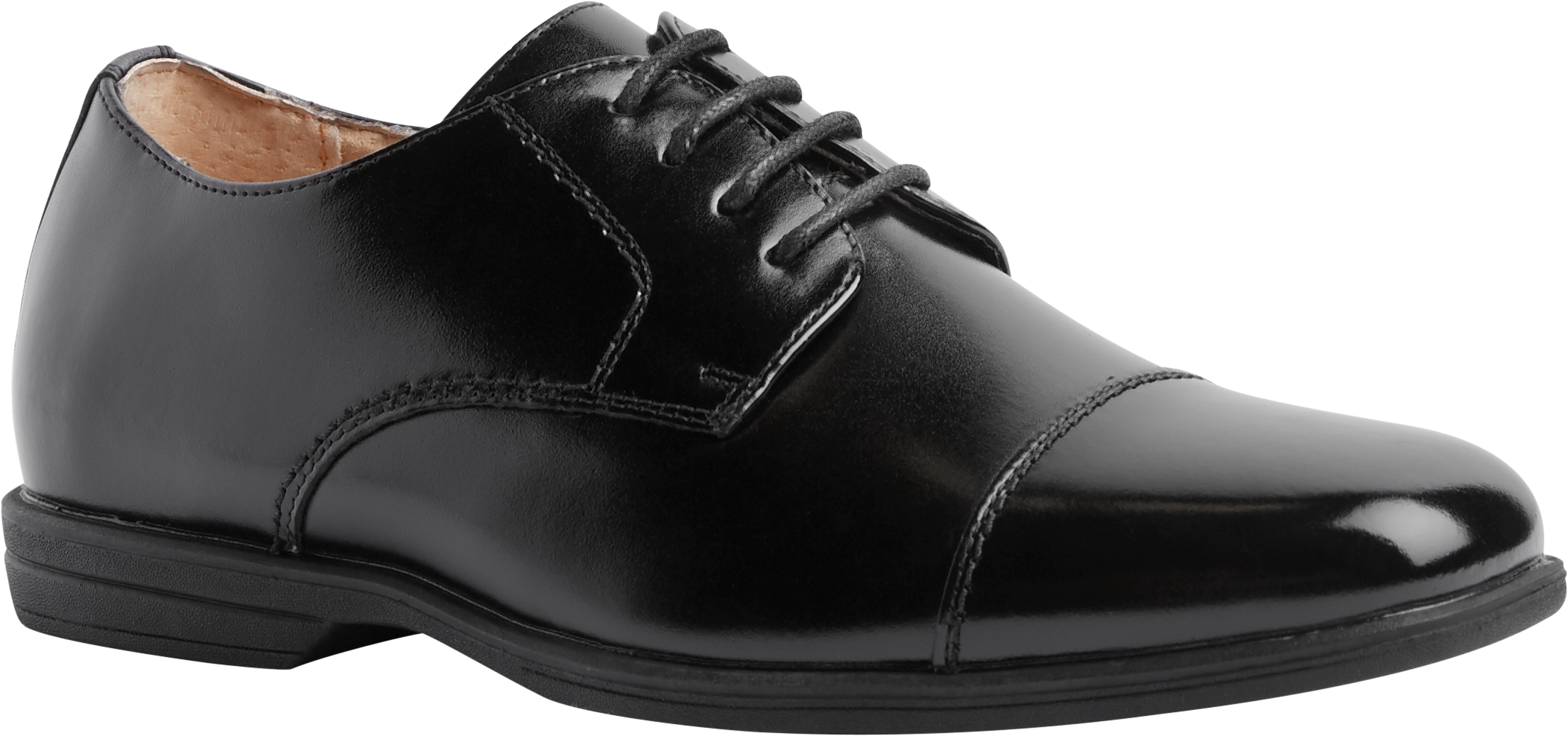 Description:
Have your little gentleman dressed to impress with these fine leather shoes from Florsheim. Featuring polished genuine leather uppers, and cap-toe styling, these classic oxfords are the perfect addition to his dress-wear looks. Leather lined. Fully cushioned insole. Man-made outsole. ...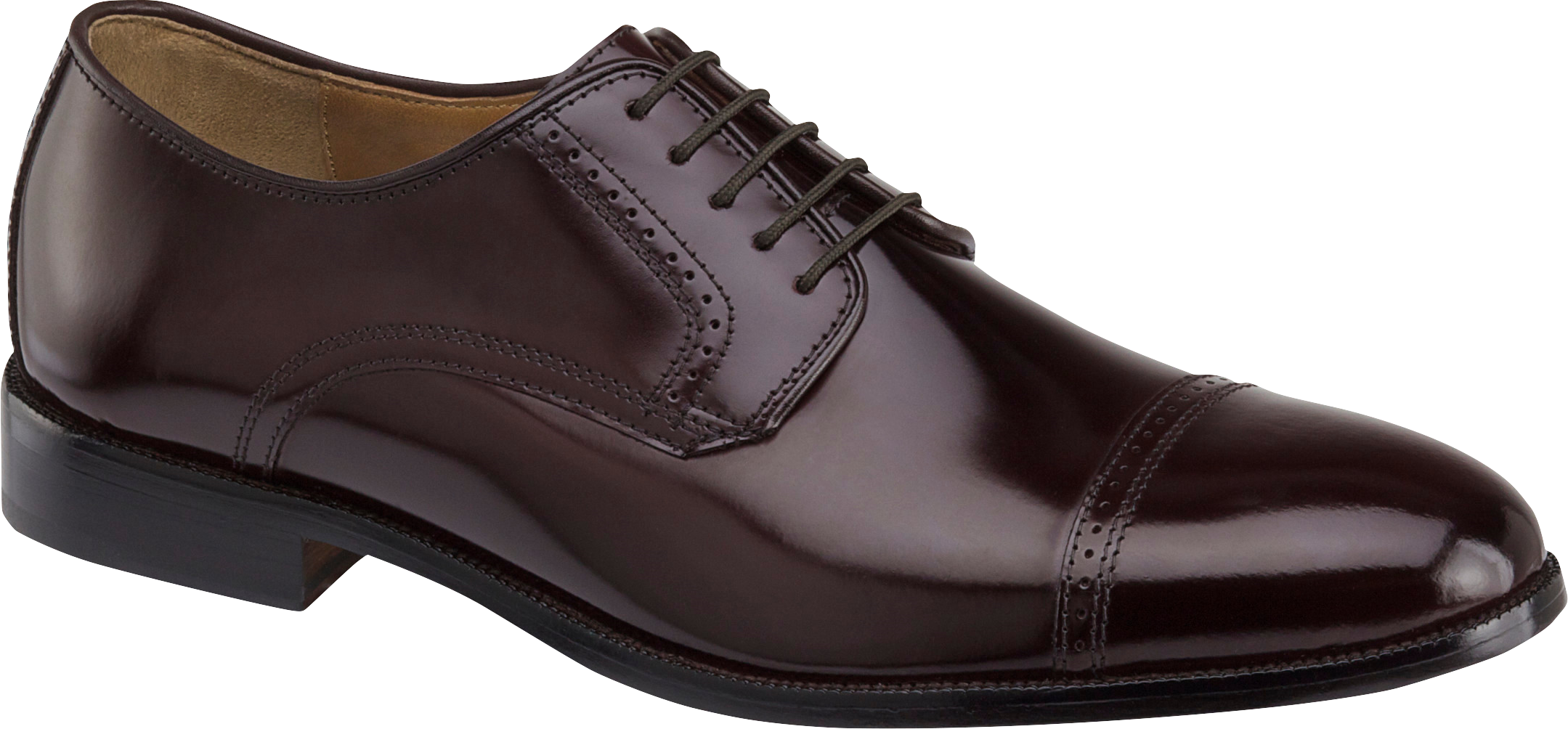 Description:
These stylish cap-toe shoes by Johnston & Murphy feature bondwelt construction and brogued details on polished leather uppers. Soft sheepskin linings. Cushioned sheepskin-covered footbed. Leather outsole with rubber toplift. Spot clean. Imported.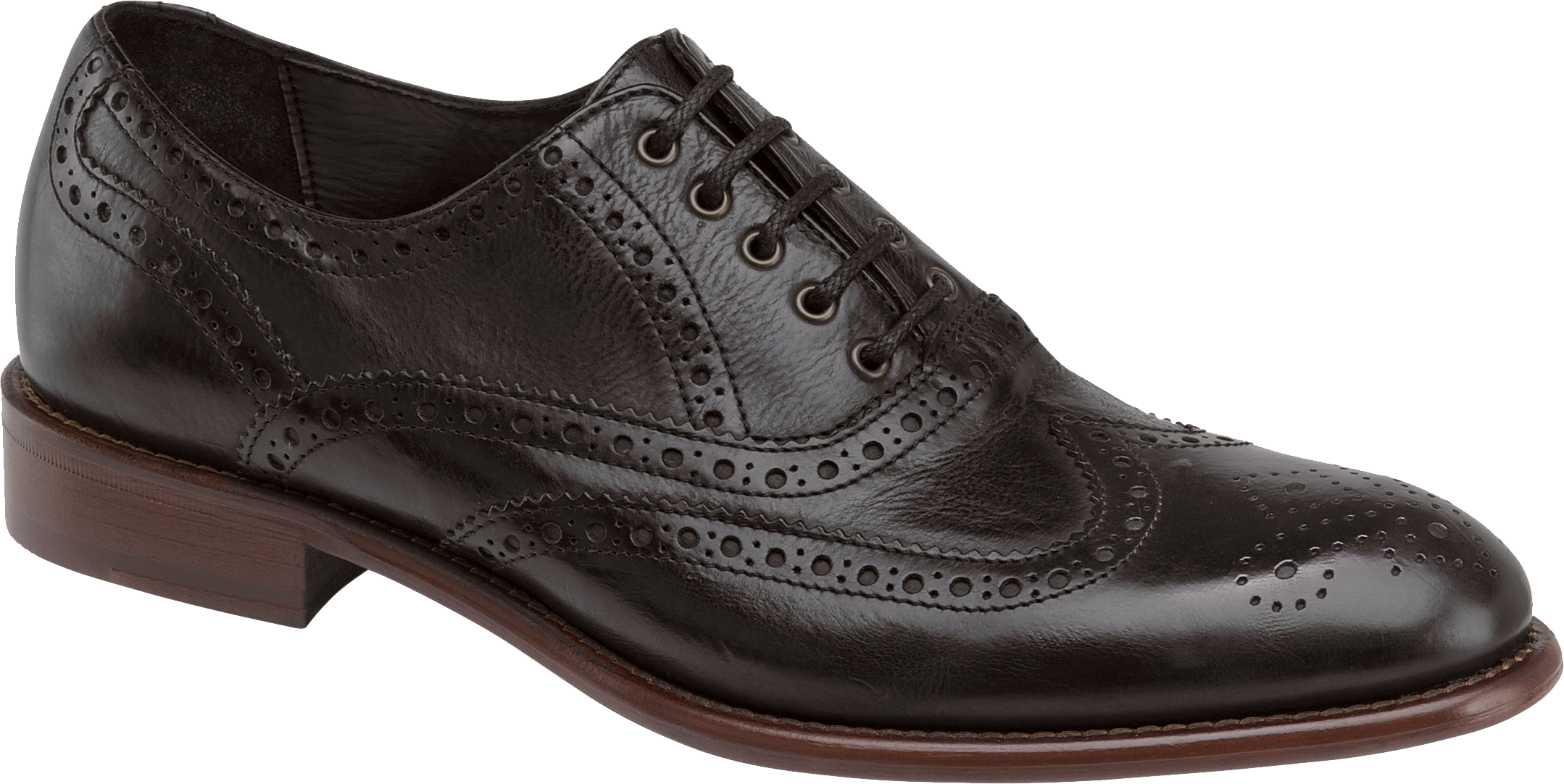 Description:
These classic Oxfords feature fine wingtip detailing in genuine leather. They have a tubular moccasin construction that imparts extreme flexibility. Soft sheepskin linings and full length padded footbeds with sheepskin coverings provide plush comfort throughout your day. Spot clean. Genuine ...