Boots

Refine your results
SHOW
Show:

Press enter to collapse or expand the menu. For navigating with in Filter options, press tab. To select Filter options, press enter.

Clear All

Filter

Done

0

Products

Add filter

Reset filters
Product List
{ "451267606" : { "11 D Width": ["Tan"], "8.5 D Width": ["Tan"], "12 D Width": ["Tan"], "14 D Width": ["Tan"], "10.5 D Width": ["Tan"], "10 D Width": ["Tan"], "9 D Width": ["Tan"] } }

{ "id" : "451267606", "productName" : "Joseph Abboud Cabrillo Chelsea Boots", "productItem" : "419E", "productDescription" : "Smooth and polished, these fine ankle boots feature brogued embellishments along the dual elastic gores. Padded insole. Durable, rugged rubber outsoles. All leather uppers. Spot clean. Imported.", "promoDescription" : "", "productUrl" : "http://www.circleoftrusttherapy.com/p/joseph-abboud-cabrillo-chelsea-boots", "productImageUrl" : "https://images.josbank.com/is/image/JosBank/419E_16_JOSEPH_ABBOUD_HERITAGE_TAN_NEW_MAIN?$browse_thumbnail$", "productImageFullSize" : "https://images.josbank.com/is/image/JosBank/419E_16_JOSEPH_ABBOUD_HERITAGE_TAN_NEW_MAIN?$browse_thumbnail$", "price" : "$89.00", "regPrice" : "", "salePrice" : "", "label": "none", "category" : "Featured", "subcategory": "Ready for Anything", "stock": 1, "dimension53" : "No" }

{ "451525658" : { "11.5 D Width": ["Dark Brown"] } }

{ "id" : "451525658", "productName" : "Bostonian Maxton Cap Toe Dress Casual Boot", "productItem" : "41LJ", "productDescription" : "Stylish, yet casual these full-grain leather boots have fine stitched details, a cap-toe style, and four eyelet-lacing. Soft cushioned ankles. Plaid cloth linings. Removable footbeds. Steel shanks. Thermal plastic rubber outsoles. Full grain cow leather uppers. Spot clean. Imported.", "promoDescription" : "", "productUrl" : "http://www.circleoftrusttherapy.com/p/bostonian-maxton-cap-toe-dress-casual-boot", "productImageUrl" : "https://images.josbank.com/is/image/JosBank/41LJ_40_BOSTONIAN_DARK_BROWN_MAIN?$browse_thumbnail$", "productImageFullSize" : "https://images.josbank.com/is/image/JosBank/41LJ_40_BOSTONIAN_DARK_BROWN_MAIN?$browse_thumbnail$", "price" : "$130.00", "regPrice" : "", "salePrice" : "", "label": "none", "category" : "Featured", "subcategory": "Ready for Anything", "stock": 1, "dimension53" : "No" }

{ "451480978" : { "11 D Width": [ "Black Smooth", "Brandy Smooth" ], "11.5 D Width": [ "Black Smooth", "Brandy Smooth" ], "8.5 D Width": [ "Black Smooth", "Brandy Smooth" ], "9.5 D Width": ["Brandy Smooth"], "13 D Width": [ "Black Smooth", "Brandy Smooth" ], "12 D Width": [ "Black Smooth", "Brandy Smooth" ], "14 D Width": ["Black Smooth"], "7.5 D Width": ["Black Smooth"], "10.5 D Width": [ "Black Smooth", "Brandy Smooth" ], "8 D Width": ["Black Smooth"], "15 D Width": ["Black Smooth"], "10 D Width": [ "Black Smooth", "Brandy Smooth" ], "9 D Width": ["Brandy Smooth"] } }

{ "id" : "451480978", "productName" : "Joseph Abboud Leland Chukka Boots", "productItem" : "41FT", "productDescription" : "Featuring a smooth, polished leather upper, these classic chukka boots can easily be dressed up or down. Pair them with your dress-casual work wear for a new look. Rubber outsole. Genuine leather. Spot clean. Imported.", "promoDescription" : "", "productUrl" : "http://www.circleoftrusttherapy.com/p/joseph-abboud-leland-chukka-boots", "productImageUrl" : "https://images.josbank.com/is/image/JosBank/41FT_18_JOSEPH_ABBOUD_HERITAGE_BRANDY_SMOOTH_MAIN?$browse_thumbnail$", "productImageFullSize" : "https://images.josbank.com/is/image/JosBank/41FT_18_JOSEPH_ABBOUD_HERITAGE_BRANDY_SMOOTH_MAIN?$browse_thumbnail$", "price" : "$129.00", "regPrice" : "", "salePrice" : "", "label": "none", "category" : "Featured", "subcategory": "Ready for Anything", "stock": 1, "dimension53" : "No" }

{ "451516573" : { "11 D Width": [ "Black", "Dogwood" ], "8.5 D Width": ["Black"], "9.5 D Width": [ "Black", "Dogwood" ], "13 D Width": [ "Black", "Dogwood" ], "12 D Width": [ "Black", "Dogwood" ], "10.5 D Width": [ "Black", "Dogwood" ], "10 D Width": ["Black"], "9 D Width": ["Dogwood"] } }

{ "id" : "451516573", "productName" : "Cole Haan Feathercraft Grand.?s? Boots", "productItem" : "41LG", "productDescription" : "Finely crafted in genuine leather, these lace-up ankle boots are a casual-wear must have. These comfortable boots have forefoot and heel rubber pods for traction and durability. The leather outsole has finely stitched and crafted detailing. Leather sockliner. EVA cushioning for all-day comfort. An ankle pull tab provides easy entry. Spot clean. Imported.", "promoDescription" : "", "productUrl" : "http://www.circleoftrusttherapy.com/p/cole-haan-feathercraft-grand-?s-boots", "productImageUrl" : "https://images.josbank.com/is/image/JosBank/41LG_01_COLE_HAAN_BLACK_MAIN?$browse_thumbnail$", "productImageFullSize" : "https://images.josbank.com/is/image/JosBank/41LG_01_COLE_HAAN_BLACK_MAIN?$browse_thumbnail$", "price" : "$200.00", "regPrice" : "", "salePrice" : "", "label": "none", "category" : "Shoes", "subcategory": "Cole Haan", "stock": 1, "dimension53" : "No" }

{ "451516574" : { "11 D Width": [ "Black", "British Tan" ], "8.5 D Width": [ "Black", "British Tan" ], "9.5 D Width": [ "Black", "British Tan" ], "13 D Width": ["British Tan"], "12 D Width": ["British Tan"], "10.5 D Width": [ "Black", "British Tan" ], "10 D Width": [ "Black", "British Tan" ], "9 D Width": [ "Black", "British Tan" ] } }

{ "id" : "451516574", "productName" : "Cole Haan Holland Grand Chukka Boots", "productItem" : "41LH", "productDescription" : "Crafted from the finest soft and supple leather, these classic chukka boots are understated casual wear classics. These comfortable boots have forefoot and heel rubber pods for traction and durability. The leather outsole has finely stitched and crafted detailing. Ortholite molded drop-in footbeds provide all day comfort. Four-eyelet lacing. Spot clean. Imported.", "promoDescription" : "", "productUrl" : "http://www.circleoftrusttherapy.com/p/cole-haan-holland-grand-chukka-boots", "productImageUrl" : "https://images.josbank.com/is/image/JosBank/41LH_19_COLE_HAAN_BRITISH_TAN_MAIN?$browse_thumbnail$", "productImageFullSize" : "https://images.josbank.com/is/image/JosBank/41LH_19_COLE_HAAN_BRITISH_TAN_MAIN?$browse_thumbnail$", "price" : "$200.00", "regPrice" : "", "salePrice" : "", "label": "none", "category" : "Shoes", "subcategory": "Cole Haan", "stock": 1, "dimension53" : "No" }

{ "451531134" : { "11 D Width": ["Coffee"], "10.5 D Width": ["Coffee"] } }

{ "id" : "451531134", "productName" : "Joseph Abboud Crawford Wing Tip Chukka Boots", "productItem" : "41MM", "productDescription" : "Sleek and stylish, these chukka-style boots have handsome burnished leather uppers, classic wingtip toes and fully cushioned insoles for maximum comfort. Fully leather lined. Durable manmade rubber outsoles. Imported.", "promoDescription" : "", "productUrl" : "http://www.circleoftrusttherapy.com/p/joseph-abboud-crawford-wing-tip-chukka-boots", "productImageUrl" : "https://images.josbank.com/is/image/JosBank/41MM_42_JOSEPH_ABBOUD_HERITAGE_COFFEE_MAIN?$browse_thumbnail$", "productImageFullSize" : "https://images.josbank.com/is/image/JosBank/41MM_42_JOSEPH_ABBOUD_HERITAGE_COFFEE_MAIN?$browse_thumbnail$", "price" : "$129.00", "regPrice" : "", "salePrice" : "", "label": "none", "category" : "Shoes", "subcategory": "Joseph Abboud", "stock": 1, "dimension53" : "No" }

{ "451533563" : { "11 D Width": ["Dark Brown"], "10.5 D Width": ["Dark Brown"], "10 D Width": ["Dark Brown"] } }

{ "id" : "451533563", "productName" : "Joseph Abboud Barry Side Zip Boot", "productItem" : "41NJ", "productDescription" : "A great look for both weekday and weekend wear, these Italian-made boots feature leather uppers, cap toes, and brogued detailing. The lace-up boots also have side zippers for easy on-and-off. Cushioned bands around the tops provide added comfort. Leather uppers with cushioned insoles. Leather lining and manmade outsoles. Imported.", "promoDescription" : "", "productUrl" : "http://www.circleoftrusttherapy.com/p/joseph-abboud-barry-side-zip-boot", "productImageUrl" : "https://images.josbank.com/is/image/JosBank/41NJ_40_GIOVACCHINI_DARK_BROWN_MAIN?$browse_thumbnail$", "productImageFullSize" : "https://images.josbank.com/is/image/JosBank/41NJ_40_GIOVACCHINI_DARK_BROWN_MAIN?$browse_thumbnail$", "price" : "$139.00", "regPrice" : "", "salePrice" : "", "label": "none", "category" : "Shoes", "subcategory": "Joseph Abboud", "stock": 1, "dimension53" : "No" }

{ "451531741" : { "11 D Width": ["Mocha"], "11.5 D Width": ["Mocha"], "8.5 D Width": ["Mocha"], "9.5 D Width": ["Mocha"], "13 D Width": ["Mocha"], "12 D Width": ["Mocha"], "10.5 D Width": ["Mocha"], "8 D Width": ["Mocha"], "10 D Width": ["Mocha"], "9 D Width": ["Mocha"] } }

{ "id" : "451531741", "productName" : "Johnston & Murphy Lockhard Chukka Boot", "productItem" : "41N4", "productDescription" : "These classic chukka boots by Johnston & Murphy feature soft oil leather uppers with piped edges and leather quarter lining. A genuine crepe rubber sole imparts surefooted comfort to each step. Bondwelt construction. Genuine leather upper. Spot clean. Imported.", "promoDescription" : "", "productUrl" : "http://www.circleoftrusttherapy.com/p/johnston-murphy-lockhard-chukka-boot", "productImageUrl" : "https://images.josbank.com/is/image/JosBank/41N4_45_JOHNSTON_MURPHY_MOCHA_MAIN?$browse_thumbnail$", "productImageFullSize" : "https://images.josbank.com/is/image/JosBank/41N4_45_JOHNSTON_MURPHY_MOCHA_MAIN?$browse_thumbnail$", "price" : "$160.00", "regPrice" : "", "salePrice" : "", "label": "none", "category" : "Shoes", "subcategory": "Johnston & Murphy", "stock": 1, "dimension53" : "No" }

{ "451534489" : { "11 D Width": ["Tobacco"], "8.5 D Width": ["Tobacco"], "9.5 D Width": [ "Black", "Tobacco" ], "12 D Width": ["Tobacco"], "10.5 D Width": [ "Black", "Tobacco" ], "10 D Width": [ "Black", "Tobacco" ], "9 D Width": [ "Black", "Tobacco" ] } }

{ "id" : "451534489", "productName" : "Johnston & Murphy Bryson Zip & Gore Wingtip Ankle Boot", "productItem" : "41NW", "productDescription" : "Lightweight and comfortable, these classic ankle boots have unique styling with wingtip details throughout and a combination zip and gore build. They have a tubular moccasin construction that imparts extreme flexibility. Soft sheepskin linings and full length padded footbeds with sheepskin coverings provide plush comfort throughout your day. Spot clean. Genuine leather. Flexible rubber outsole. Imported.", "promoDescription" : "", "productUrl" : "http://www.circleoftrusttherapy.com/p/johnston-murphy-bryson-zip-gore-wingtip-ankle-boot", "productImageUrl" : "https://images.josbank.com/is/image/JosBank/41NW_01_JOHNSTON_MURPHY_BLACK_MAIN?$browse_thumbnail$", "productImageFullSize" : "https://images.josbank.com/is/image/JosBank/41NW_01_JOHNSTON_MURPHY_BLACK_MAIN?$browse_thumbnail$", "price" : "$298.00", "regPrice" : "", "salePrice" : "", "label": "none", "category" : "Shoes", "subcategory": "Johnston & Murphy", "stock": 1, "dimension53" : "No" }

{ "451501770" : { "11.5 D Width": ["Walnut"], "14 D Width": ["Walnut"], "10.5 EEE Width": [ "Black", "Walnut" ], "9 EEE Width": [ "Black", "Choc Suede" ], "10.5 D Width": [ "Black", "Walnut" ], "10 EEE Width": [ "Black", "Choc Suede", "Walnut" ], "10 D Width": [ "Black", "Walnut" ], "9.5 EEE Width": [ "Choc Suede", "Walnut" ], "11 D Width": ["Walnut"], "8.5 D Width": ["Walnut"], "9.5 D Width": ["Walnut"], "12 D Width": ["Walnut"], "13 D Width": [ "Choc Suede", "Walnut" ], "11 EEE Width": ["Choc Suede"], "12 EEE Width": ["Walnut"], "9 D Width": ["Walnut"] } }

{ "id" : "451501770", "productName" : "Allen Edmonds Liverpool Chelsea Boots", "productItem" : "41HC", "productDescription" : "In smooth, fine leather, these Chelsea boots by Allen Edmonds are an updated menswear classic. Fully leather lined. Custom cork insole. Genuine leather uppers. Spot clean. Made in USA.\nMatching Belts:\n#88KM - Black, Walnut\n#88KR - Dark Brown", "promoDescription" : "", "productUrl" : "http://www.circleoftrusttherapy.com/p/allen-edmonds-liverpool-chelsea-boots", "productImageUrl" : "https://images.josbank.com/is/image/JosBank/41HC_01_ALLEN_EDMONDS_BLACK_MAIN?$browse_thumbnail$", "productImageFullSize" : "https://images.josbank.com/is/image/JosBank/41HC_01_ALLEN_EDMONDS_BLACK_MAIN?$browse_thumbnail$", "price" : "$495.00", "regPrice" : "", "salePrice" : "", "label": "none", "category" : "Shoes", "subcategory": "Allen Edmonds", "stock": 1, "dimension53" : "No" }

{ "451486976" : { "10.5 D Width": ["Black"], "10 D Width": ["Black"] } }

{ "id" : "451486976", "productName" : "Johhston & Murphy Harmon Chelsea Boots", "productItem" : "41G3", "productDescription" : "These finely crafted Chelsea boots have a smooth polished upper with elastic side gussets for comfortable, easy wear. Leather lined. Bondwelt construction. Leather outsole. Soft calf leather upper. Spot clean. Imported.", "promoDescription" : "", "productUrl" : "http://www.circleoftrusttherapy.com/p/j-murphy-by-johnston-murphy-harmon-chelsea-boots", "productImageUrl" : "https://images.josbank.com/is/image/JosBank/41G3_01_J_MURPHY_BLACK_NEW_MAIN?$browse_thumbnail$", "productImageFullSize" : "https://images.josbank.com/is/image/JosBank/41G3_01_J_MURPHY_BLACK_NEW_MAIN?$browse_thumbnail$", "price" : "$170.00", "regPrice" : "", "salePrice" : "", "label": "none", "category" : "Featured", "subcategory": "Ready for Anything", "stock": 1, "dimension53" : "No" }

{ "451488061" : { "11 D Width": ["Antiqued Brown"], "10.5 D Width": ["Antiqued Brown"], "9 D Width": ["Antiqued Brown"] } }

{ "id" : "451488061", "productName" : "Joseph Abboud Arthur Dress Boot", "productItem" : "41G4", "productDescription" : "A buttery smooth leather upper and plain toe make these fine Joseph Abboud ankle boots ideal for dress wear. Full side zip entry. Lightly cushioned insole. Stained tunit sole is lightweight and durable. Genuine leather upper. Spot clean. Imported.", "promoDescription" : "", "productUrl" : "http://www.circleoftrusttherapy.com/p/joseph-abboud-arthur-dress-boot", "productImageUrl" : "https://images.josbank.com/is/image/JosBank/41G4_40_JOSEPH_ABBOUD_HERITAGE_ANTIQUED_BROWN_NEW_MAIN?$browse_thumbnail$", "productImageFullSize" : "https://images.josbank.com/is/image/JosBank/41G4_40_JOSEPH_ABBOUD_HERITAGE_ANTIQUED_BROWN_NEW_MAIN?$browse_thumbnail$", "price" : "$99.00", "regPrice" : "", "salePrice" : "", "label": "none", "category" : "Featured", "subcategory": "Ready for Anything", "stock": 1, "dimension53" : "No" }

{ "451033349" : { "16 D Width": ["Red"], "11 D Width": ["Red"], "11.5 D Width": ["Red"], "9.5 D Width": ["Red"], "13 D Width": ["Red"], "12 D Width": ["Red"], "14 D Width": ["Red"], "10.5 D Width": ["Red"], "15 D Width": ["Red"], "10 D Width": ["Red"], "9 D Width": ["Red"] } }

{ "id" : "451033349", "productName" : "Johnston & Murphy Copeland Chukka Boots", "productItem" : "40FT", "productDescription" : "Sporting water-resistant, full-grain leather uppers, these stylish chukka boots feature a full-length sheepskin lining. Memory foam and a mesh-covered insole add extra comfort. Natural latex crepe sole. Spot clean. Imported.", "promoDescription" : "", "productUrl" : "http://www.circleoftrusttherapy.com/p/johnston-murphy-copeland-chukka-boots", "productImageUrl" : "https://images.josbank.com/is/image/JosBank/40FT_56_JOHNSTON_MURPHY_RED_MAIN?$browse_thumbnail$", "productImageFullSize" : "https://images.josbank.com/is/image/JosBank/40FT_56_JOHNSTON_MURPHY_RED_MAIN?$browse_thumbnail$", "price" : "$159.00", "regPrice" : "", "salePrice" : "", "label": "none", "category" : "Shoes", "subcategory": "Johnston & Murphy", "stock": 1, "dimension53" : "No" }

{ "450012588" : { "11 D Width": ["Black"], "11.5 D Width": ["Black"], "9.5 D Width": ["Black"], "13 D Width": ["Black"], "12 D Width": ["Black"], "10.5 D Width": ["Black"], "8 D Width": ["Black"], "10 D Width": ["Black"], "9 D Width": ["Black"] } }

{ "id" : "450012588", "productName" : "Johnston & Murphy Copeland Chukka Boots", "productItem" : "4FHT", "productDescription" : "These chukka boots by Johnston & Murphy feature soft, 100% suede uppers and a timeless, easy style. Bondwelt construction, water-resistant, full-grain uppers. Leather upper. Sheepskin lining. Mesh-covered insole with memory foam. All-natural crepe outsole. Spot clean. Imported.", "promoDescription" : "", "productUrl" : "http://www.circleoftrusttherapy.com/p/johnston-murphy-copeland-chukka-boots-4FHT", "productImageUrl" : "https://images.josbank.com/is/image/JosBank/4FHT_01_JOHNSTON_MURPHY_BLACK_MAIN?$browse_thumbnail$", "productImageFullSize" : "https://images.josbank.com/is/image/JosBank/4FHT_01_JOHNSTON_MURPHY_BLACK_MAIN?$browse_thumbnail$", "price" : "$159.00", "regPrice" : "", "salePrice" : "", "label": "none", "category" : "Shoes", "subcategory": "Johnston & Murphy", "stock": 1, "dimension53" : "No" }
Related Products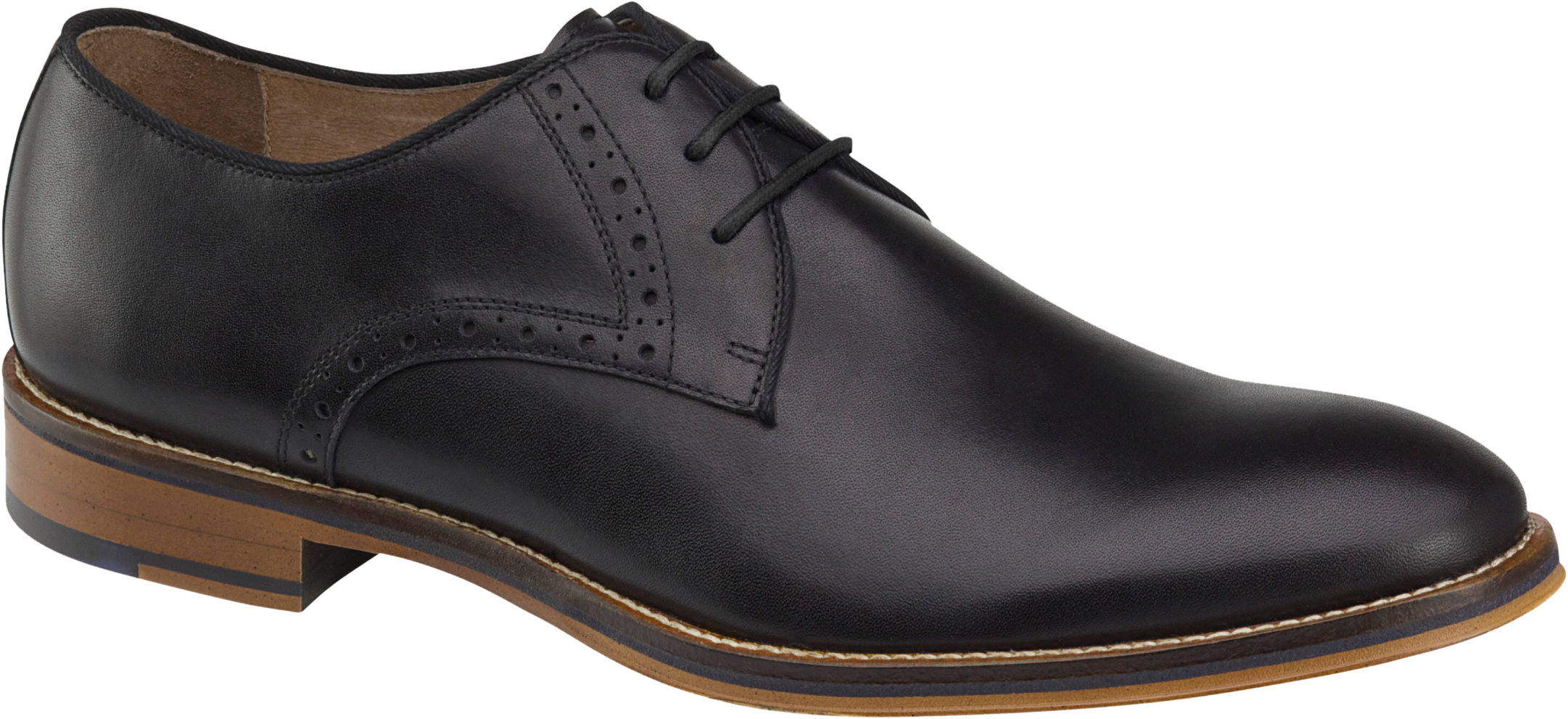 Description:
These lace-up shoes are crafted from hand-burnished Italian leather and feature a full leather lining. A cushioned insole, rubber sole and heel make them a stylish and comfortable addition to your wardrobe. Spot clean. Imported.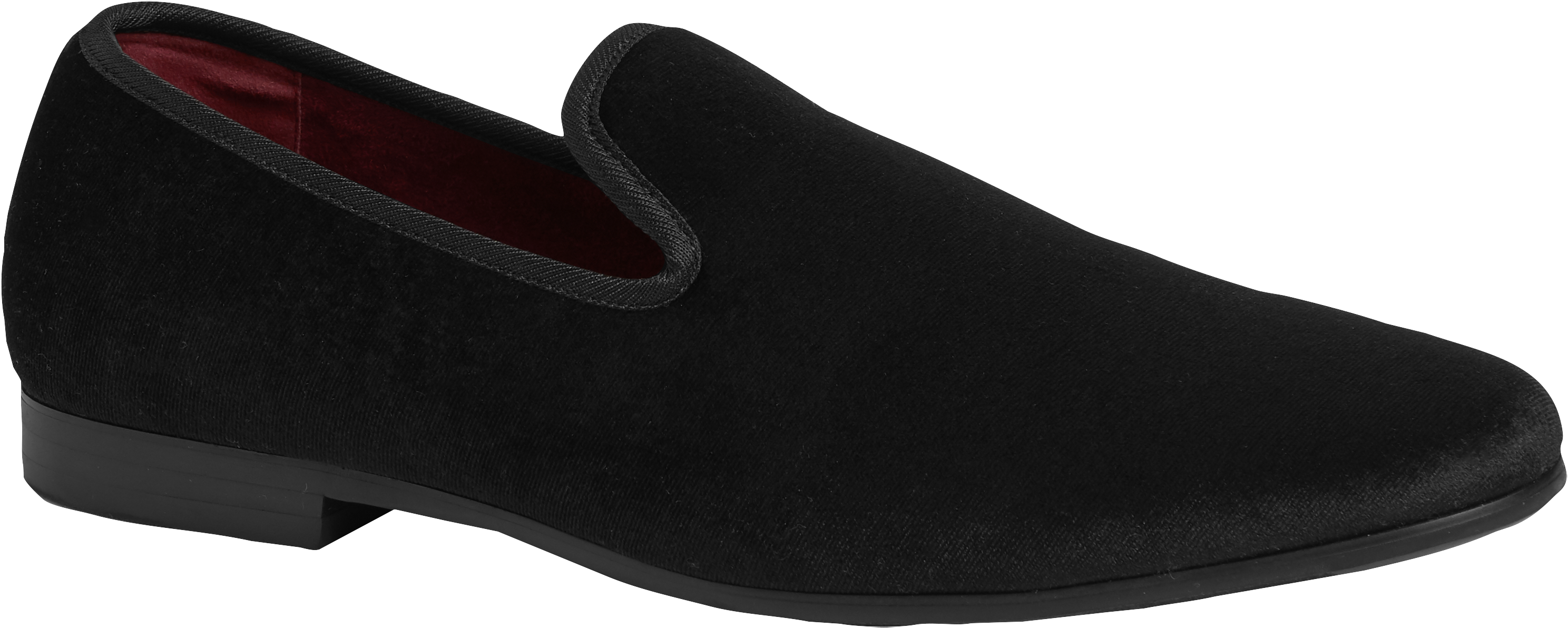 Description:
Refined and understated these velvet smoking shoes are a distinguished addition to your formal wear wardrobe. These elegant loafers have a smooth velvet upper, plain, tapered toes and durable, rugged outsoles. A fully cushioned insole provides hours of comfortable wear. ...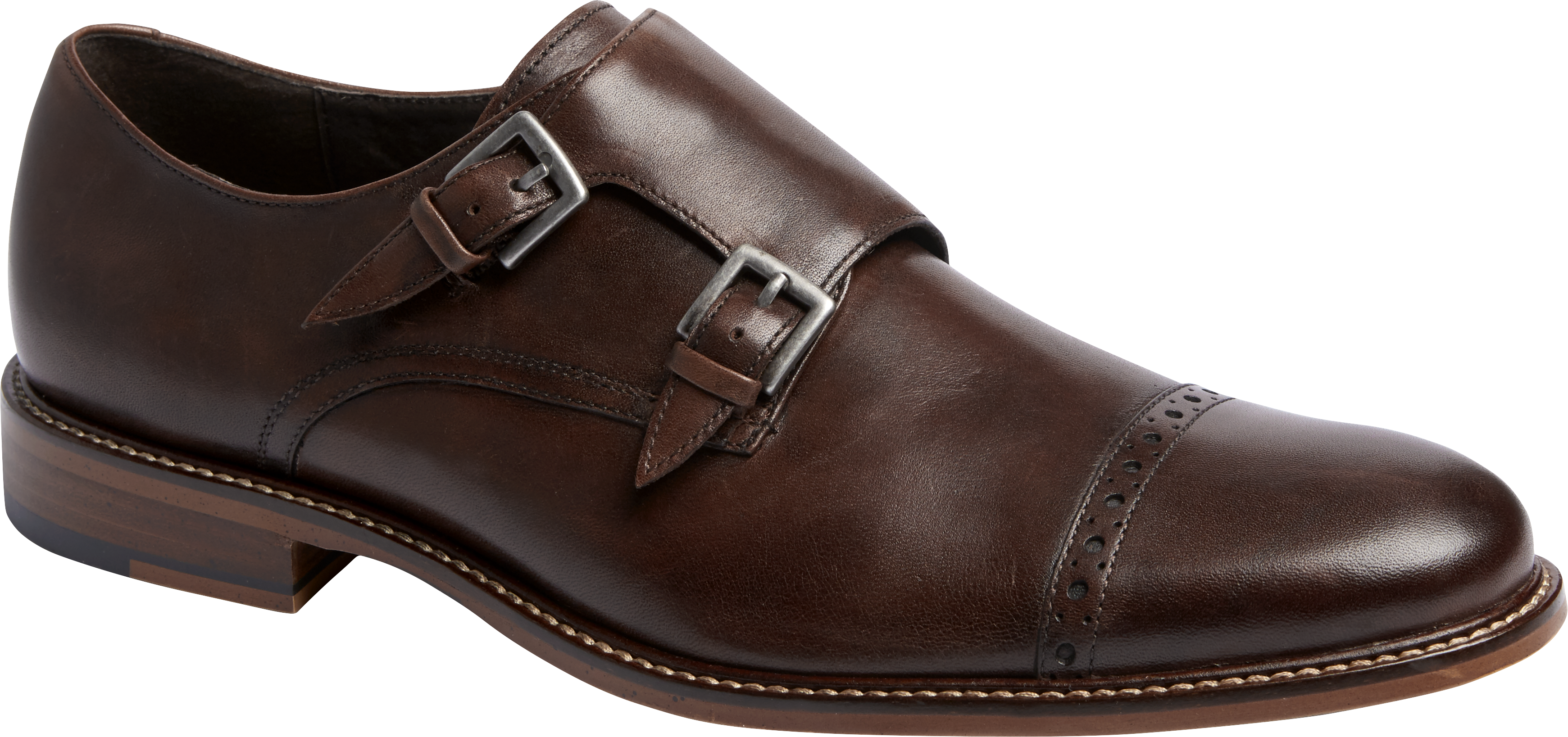 Description:
Updated double monk strap design in fine Italian leather by Joseph Abboud features genuine leather uppers with leather linings and a cushioned footbed. Full rubber outsoles for long lasting comfort. 100% leather. Spot clean. Imported.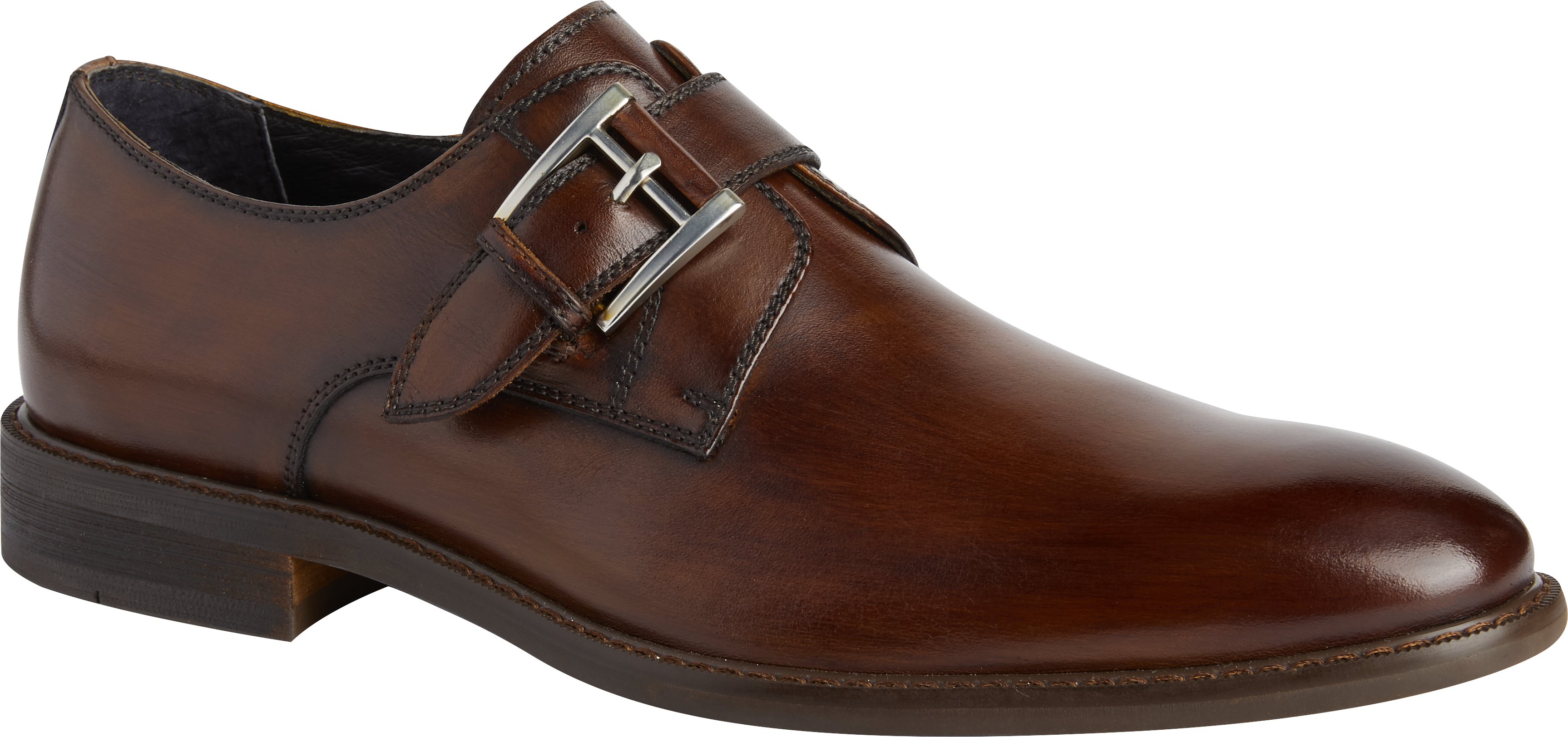 Description:
These refined and stylish monk strap shoes have smooth, full-grain leather uppers with a lightly brushed, hand-stained finish. Fine double stitching throughout is both durable and decorative. Leather lined with a memory foam insole. Fully cushioned footbed. Spot clean. Durable ...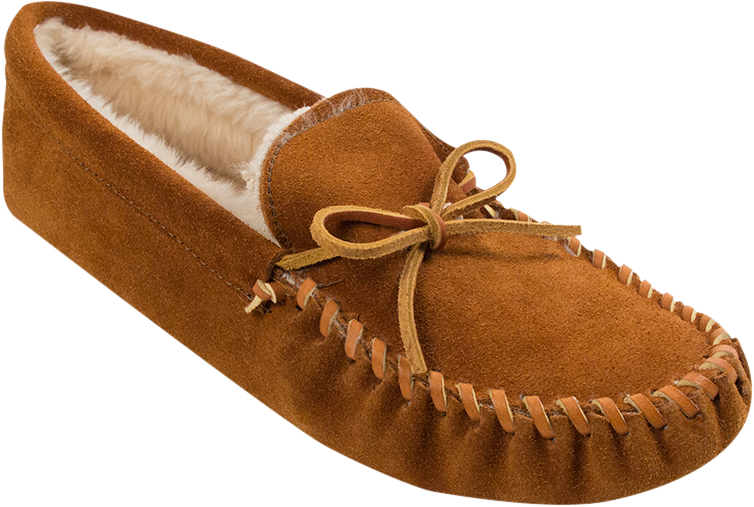 Description:
Crafted for comfort, these soft-soled moccasins by Minnetonka have genuine suede uppers, and a soft pile lining for the ultimate in warmth and comfort. Rawhide laces. Cushioned insoles. Spot clean. Imported.